A win streak is a back-to-back win count. You can recognize a win streak by the text "win streak" in the result screen. Only matches won, played within a ranked format, may qualify towards a win streak. Win streaks can be carried over into a new season. Any loss OR draw results within a ranked match will completely reset any current win streak.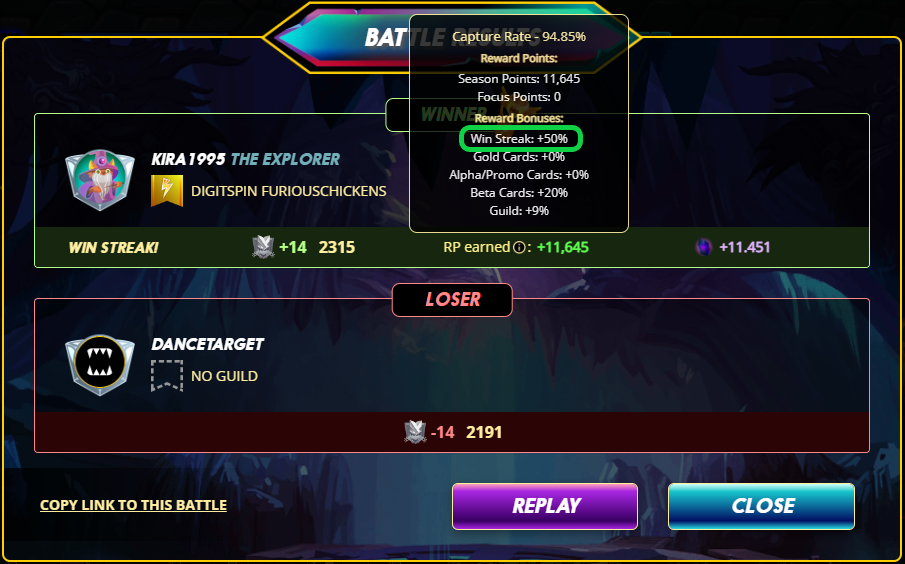 The benefits of winning back-to-back matches are reward bonuses. You will earn more SPS and Reward Points (=Season Points/Focus Points).


An extra +5% boost will be applied to any back-to-back winnings received within the ranked match, up to a max boost of +50% after 11 or more continuous wins.

Guild brawls, tournaments, challenges, and practice matches to not count for nor against any win-streak counter.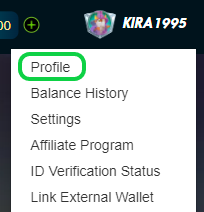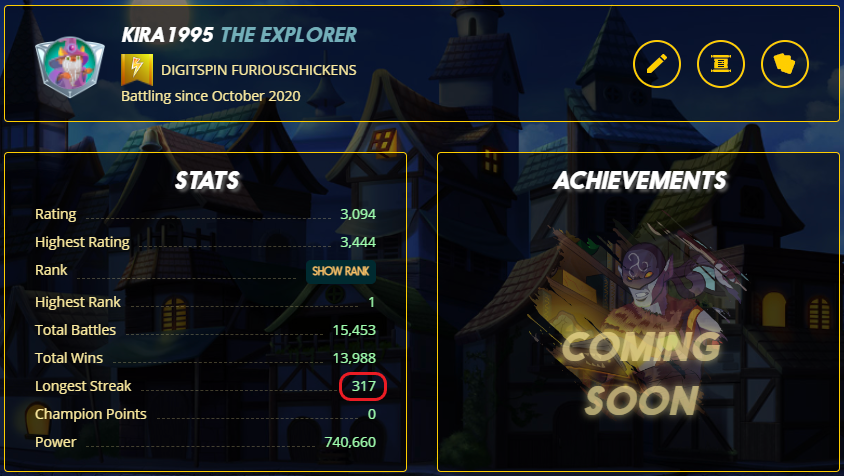 If you would like to know what your longest win streak is, then click on your Splinterlands username or shield icon within the website or app, and then select the "Profile" option from the dropdown menu. This will display some of your stats, such as current Collection Power rating, highest rating achieved, total battles played, and your win total, as well as your current highest win streak.