In order to resolve any battles that had become stuck seemingly endlessly, here are a couple of simple steps to try in order to resolve your issue.

1. Surrender via the mobile website/app
Whenever you have a loading window just like in the image above, the following resolution can be tried: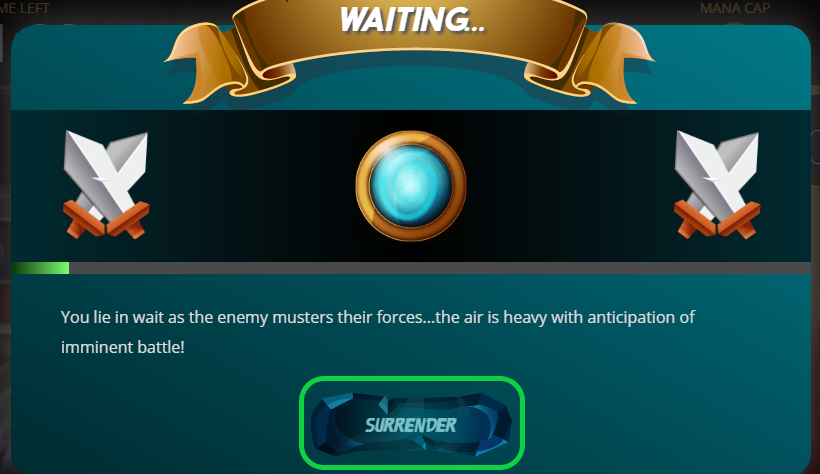 Firstly, you should try logging into https://m.splinterlands.io on a mobile device (in most situations it should also work on a non-mobile device). Once you are logged onto the website, press the "Surrender" button, and this should get rid of the stuck window for good in many instances.
2. Keep pressing the refresh key
An alternative method to try out that works somewhat selectively is to press the F5 key while logged into your browser, and click the surrender button as soon as you see it within your screen. (If this is available, the surrender button can vanish quite fast and be difficult for users to catch, but this is an alternative option to the main one listed above.)
3. Try another browser
Yet another alternative could be to try utilizing another web browser completely by logging in and checking to see if the surrender button is viewable upon logging in. If so, then click the button, and the problem should be resolved.

If you still cannot resolve your issue using any of these methods, please contact support by opening a ticket here: https://support.splinterlands.com/hc/en-us/requests/new