With the introduction of the Conscript ability found in the Soulbound Reward Cards, Gladiator cards are now usable in Ranked battles in addition to brawls. If you find yourself unable to utilize gladiator cards, ensure that the following is true:

You are a member of a guild.
In order to use Gladiator cards, you must purchase a Gladius Case within a Level 2 Guild Store. Consider The Benefits of Joining a Guild and explore How to Start Earning Crowns, Merits, and Gladiators?
Your Guild has a Level 2 Barracks.
You need a Level 2 Barracks before you can start using any gladiators.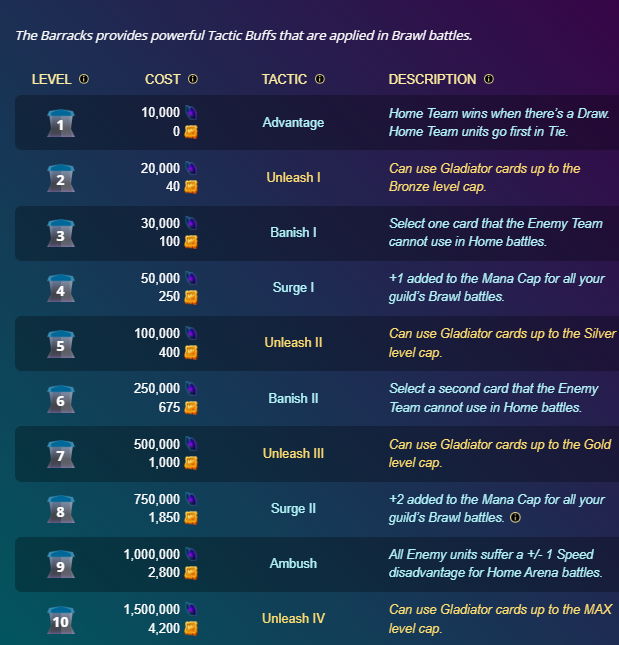 You are searching for your owned Gladiator Card within the correct Element.
Confirm that the card is within the expected element be navigating to your items, and applying the Gladiator and "owned" market filters.
If you are looking to use a specific gladiator and cannot find the card in the selection screen, please make sure you are selecting the correct element. If the brawl is in an enemy arena, check to ensure that your opponent has not banished that specific gladiator card.

Please reach out to tech support with any questions Submit a request – Splinterlands