Renting cards
Within the Splinterlands website, as well as some other third party websites such as peakmonsters.com, players may rent cards instead of buying to own in order to make them available for competition. This provides a great alternative for those wanting to compete at higher levels or give themselves an edge with new cards without having to spend a large chunk of their savings up front to purchase some of today's more valuable cards. This way, players have more of an entryway via managing rentals for their favorite sets of cards by paying other players for temporary use of the cards, so that a player can push to actively try to earn more than what were spent on rentals, and the players renting out cards have options to set extra cards they are not using to passively earn rewards while they are not being played by themselves.

In order to rent a card for use, first navigate to the Splinterlands market page, and then click on the "Card Rentals" tab.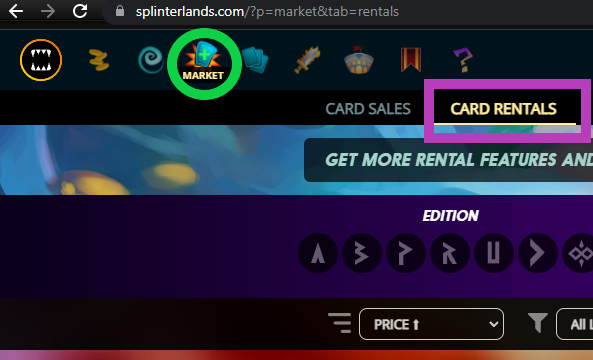 You may toggle the filters however you want in order to locate cards based on order of pricing, whether they are normal or gold foils you are looking for, what splinter the card belongs to, whether they are a summoner or monster, and etc. After you find a card you would like to rent, click on that card.



Once you click on a card, you will see a page like below. Click on the checkbox next to a card, and then on the dropdown bar next to the rent button, select whether you want to pay for this rental in credits, or in DEC. After deciding method of payment, click on the "Rent" button.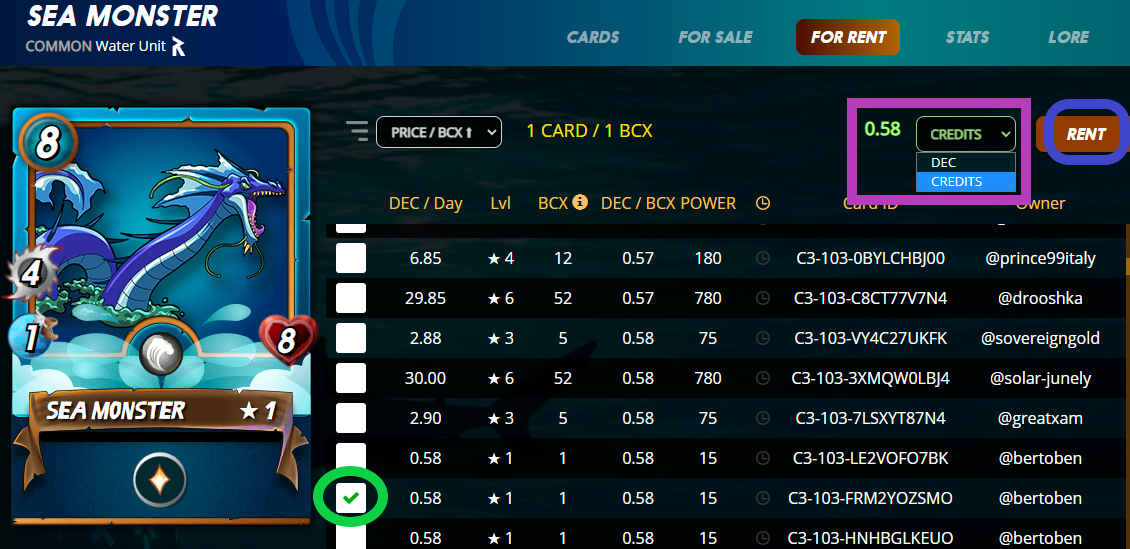 Next, enter the amount of days you would like to rent this card for, and click on the "Rent" button within this window in order to proceed.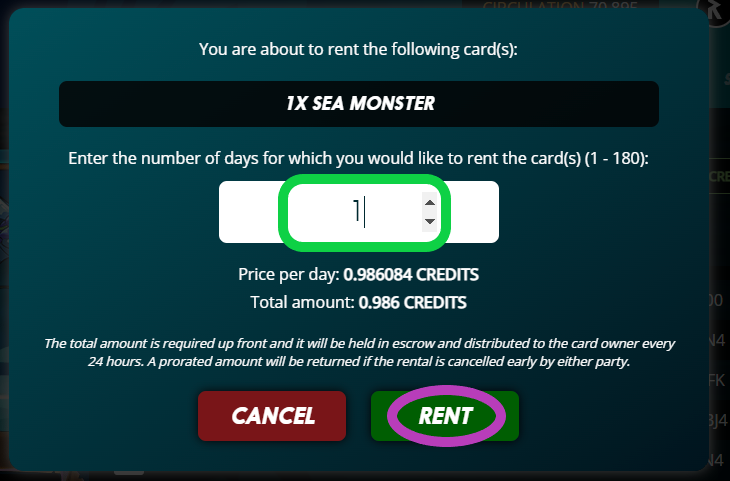 Next, you should see this button here displaying how many credits you are to pay for this particular transaction. The amount of credits you will spend may differ from the amount of DEC the card costs to rent, due to the price fluctuations in DEC compared to credits.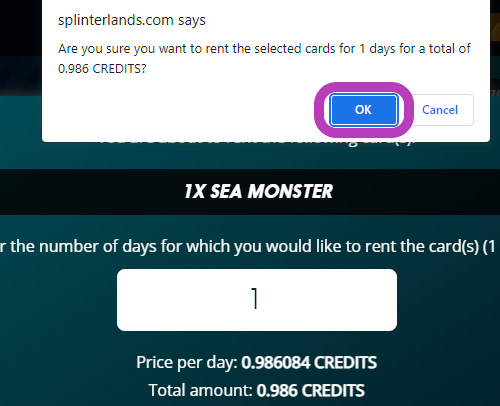 You may be asked to sign for this transaction to proceed using your private keys. Go ahead and sign the transaction in order to confirm this payment to rent this card.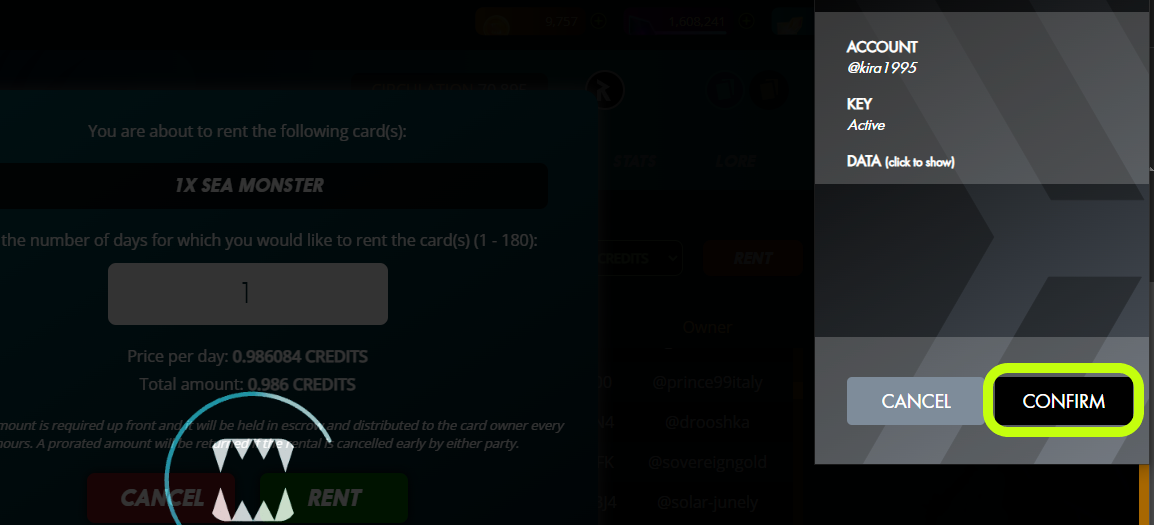 After confirming your transaction, your card should now successfully have been rented and is ready for use on your account for the day(s) you have rented it for.




One small note regarding rentals when renting a card for multiple days, is that a rental can be canceled as well. But, a rental that is canceled will still have the remaining 24 hours of the day of the rental you are currently on, and any number of future days are refunded back to your account that you are not able to utilize the card.

This concludes the guide on how to rent cards.