How to create a ticket to Splinterlands Support?
If you have any questions or need any kind of help from Splinterlands you can always create a Splinterlands Support ticket. You can ask us anything.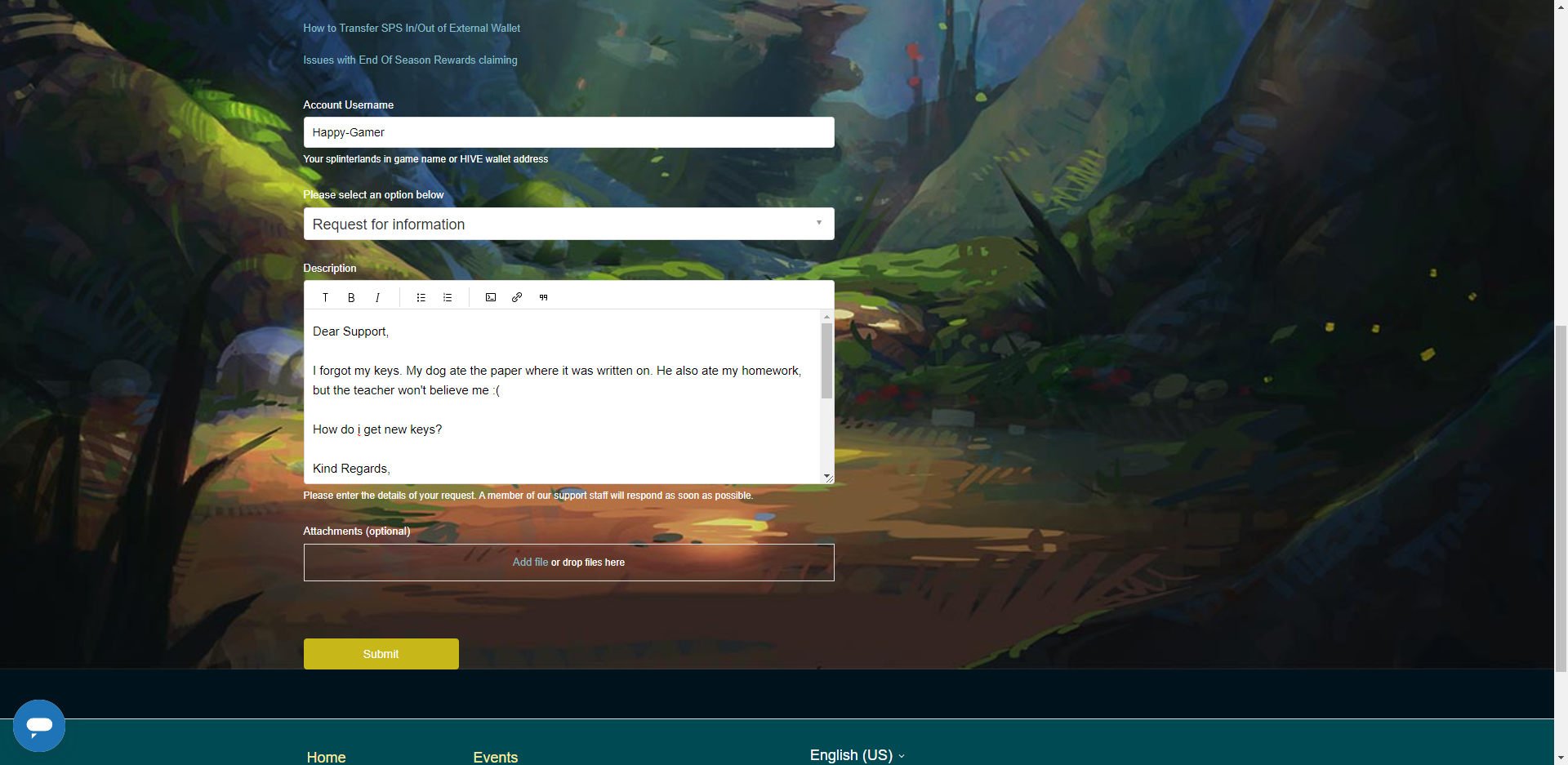 You can create a ticket by going to: https://support.splinterlands.com/ and click on "Submit a request".
The direct link for this is: https://support.splinterlands.com/hc/en-us/requests/new .

Replies from Splinterlands will be received in the email box of the email address you used during the creation of the ticket. During the ticket creation we advise you, to fill in the email address of the Splinterlands account you make the request for, but it's not mandatory. At this point you can use any email address you like.



How to check the status of my ticket and how to log in to the Splinterlands Help Center?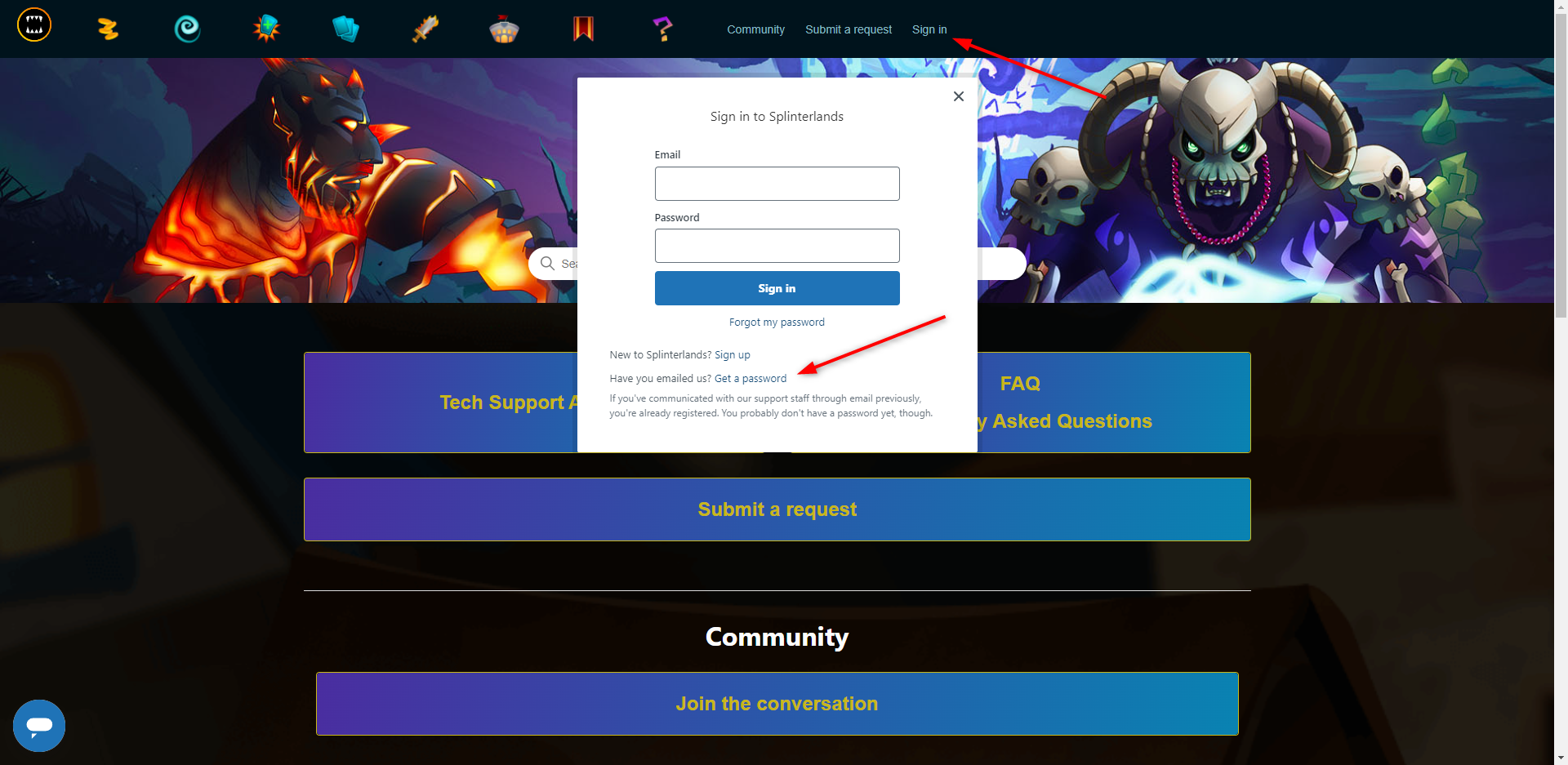 After creating a ticket, you can communicate with Splinterlands Support agents by replying to the confirmation email of your ticket registration or reply the latest email in that email tread. But you can also create a Splinterlands Help Center account to have a clear overview and filters to keep better track of the status of your tickets.

To create a Splinterlands Help Center account go back to https://support.splinterlands.com/
Click on: Sign In
Click on: Get a password
You can create as much accounts as you want for as much email addresses you got.
NOTE: The Splinterlands Help Center has its own login system that is separated from the Splinterlands login system. So, you cannot login with your Splinterlands account here, and you will need to create a Splinterlands Support account to use this support feature.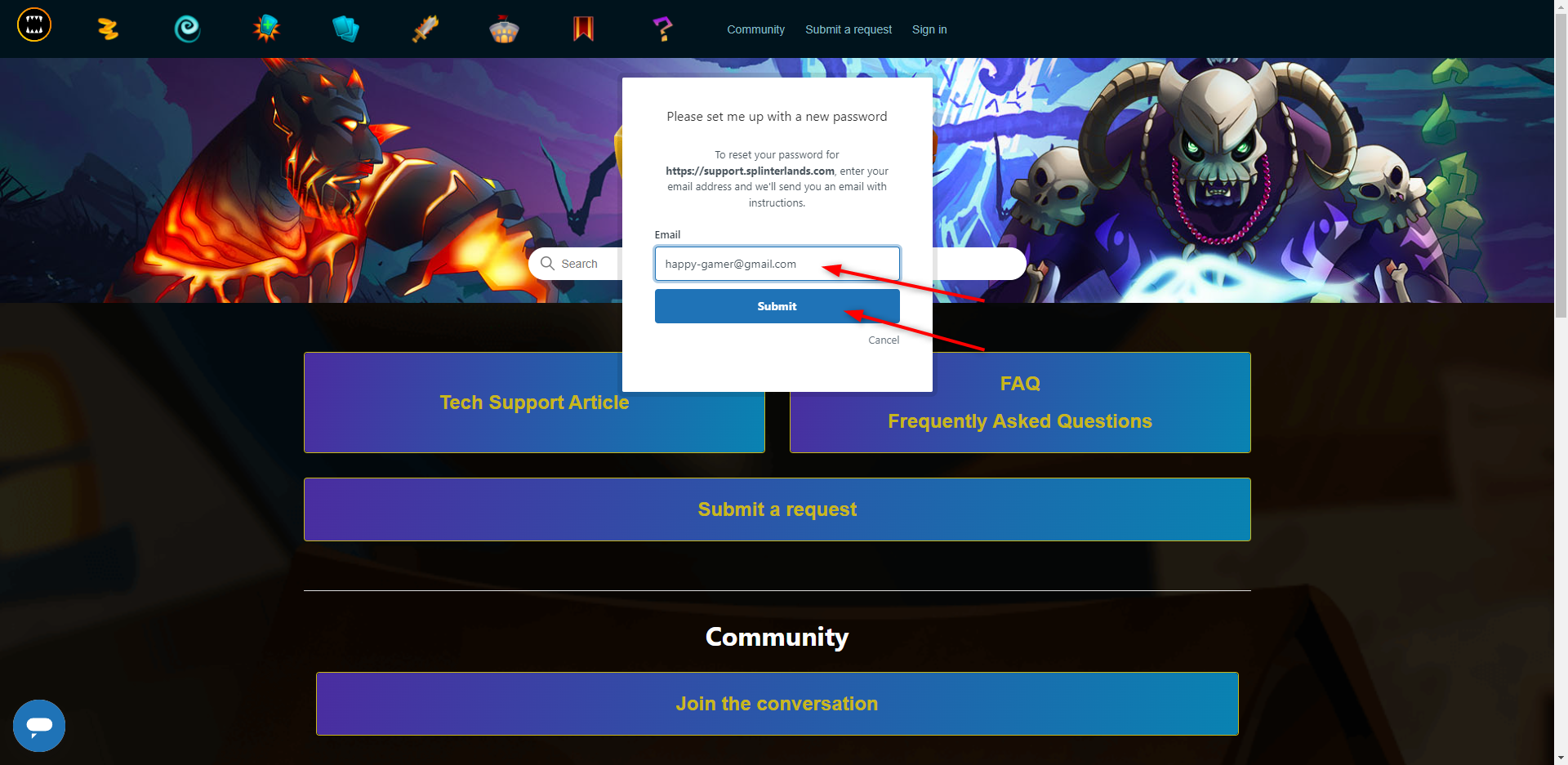 Fill in the email address that you used during the ticket creation and click on Submit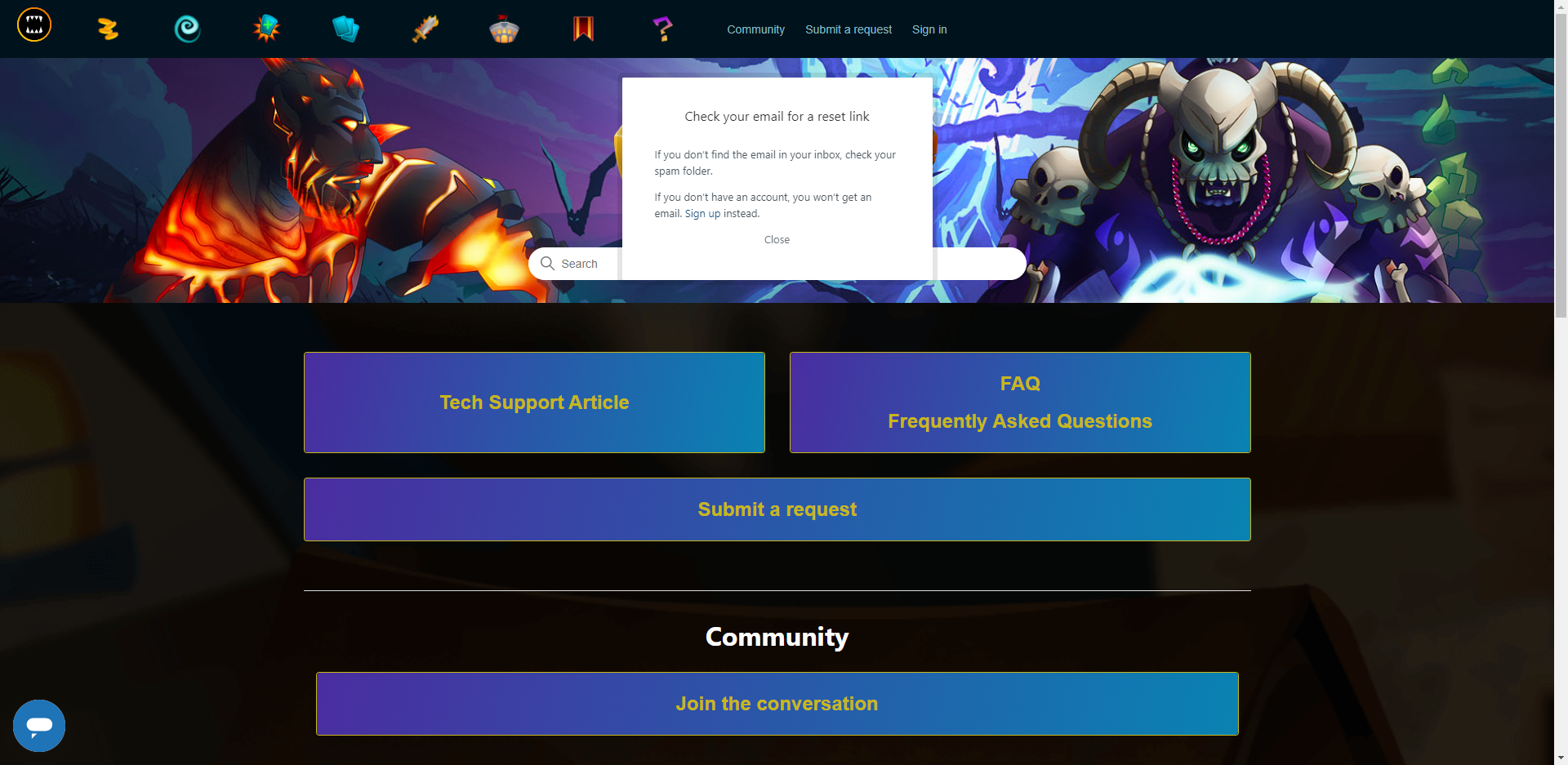 You will receive a message on your screen that if you cannot find the activation email in your mail box to check in your spam folder
In the email that you received click on the link, to confirm your account creation.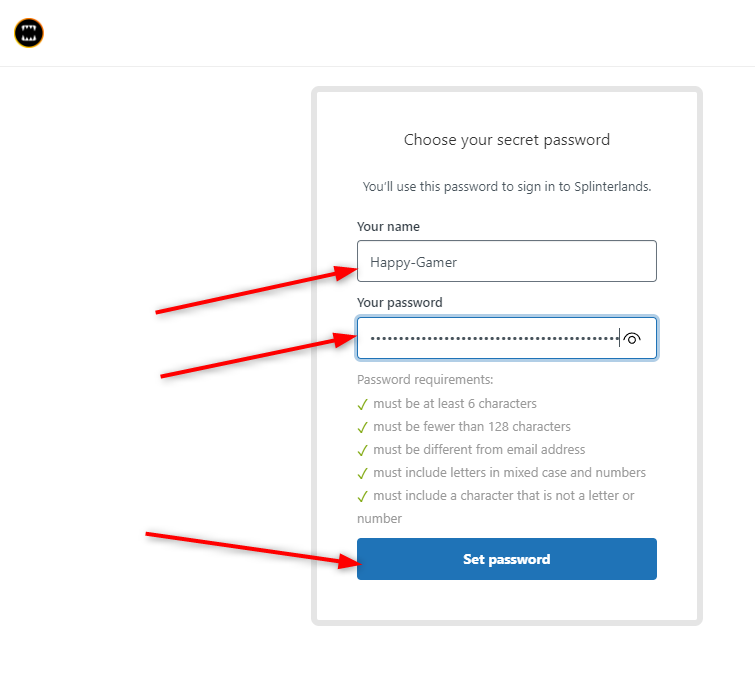 Add your name and chose a secure unique password.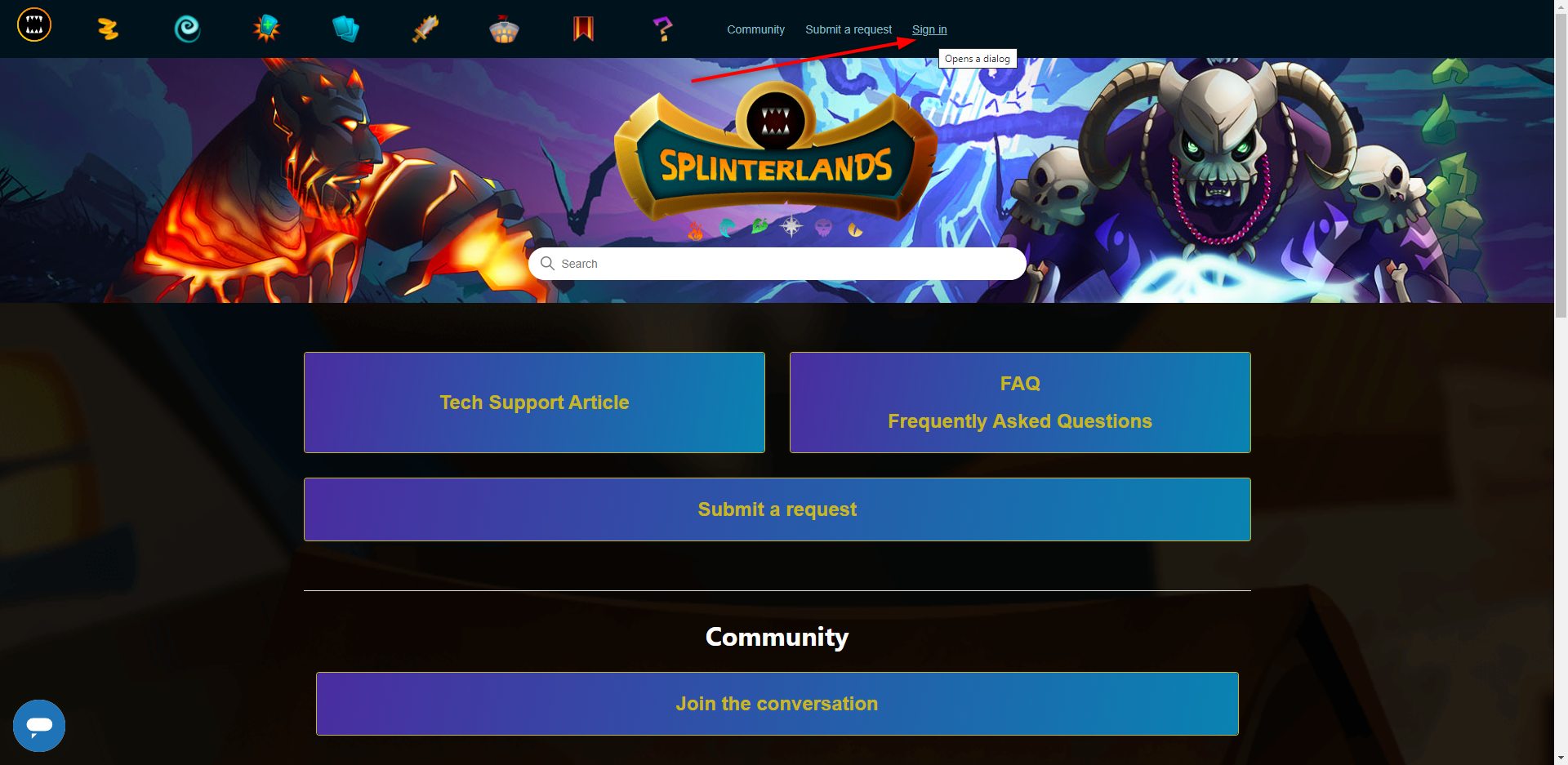 To log in to the Splinterlands Help Center click on "Sign in"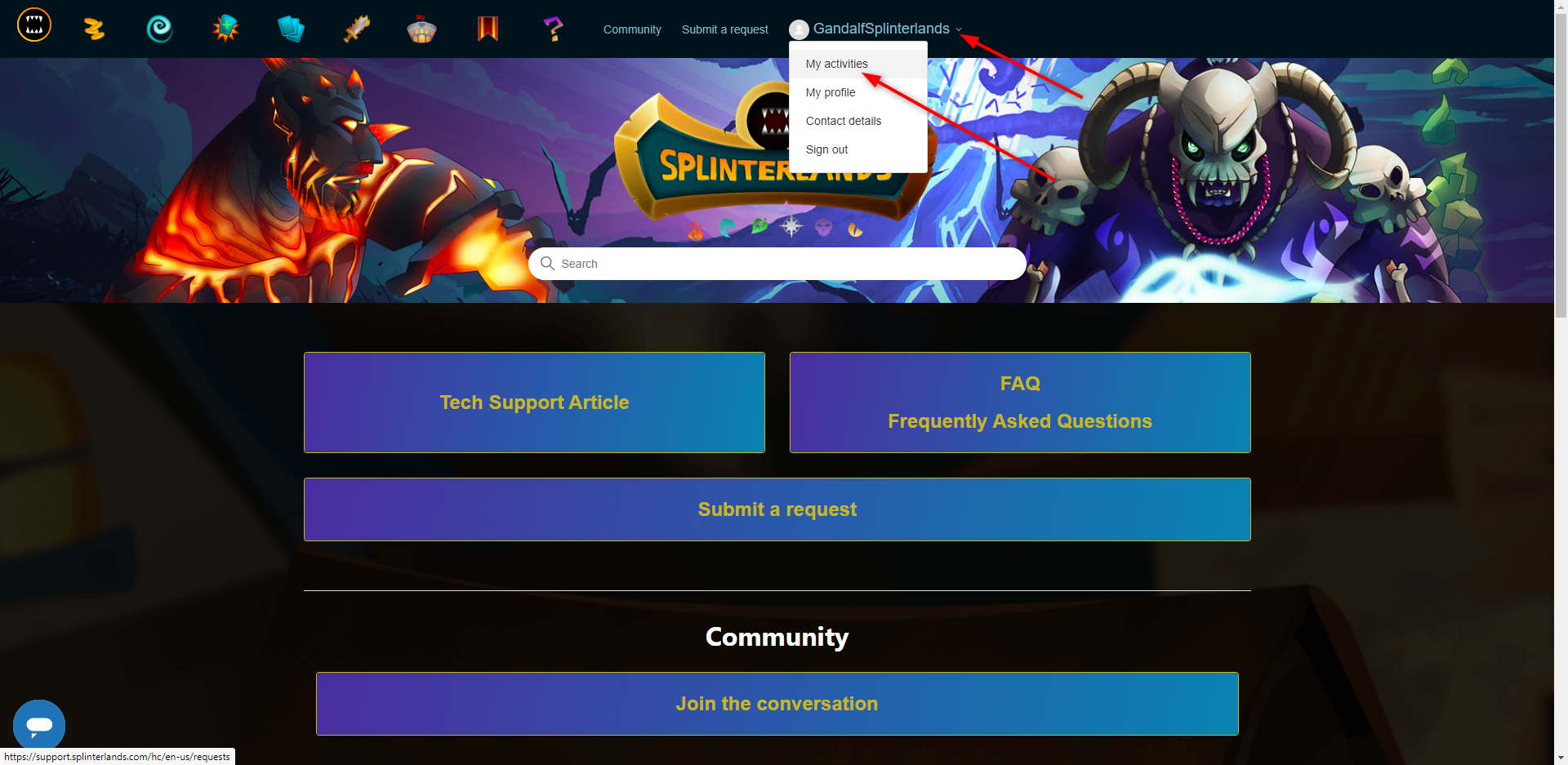 To read and create replies to your tickets click on the arrow next to your account name and click on "My Activities".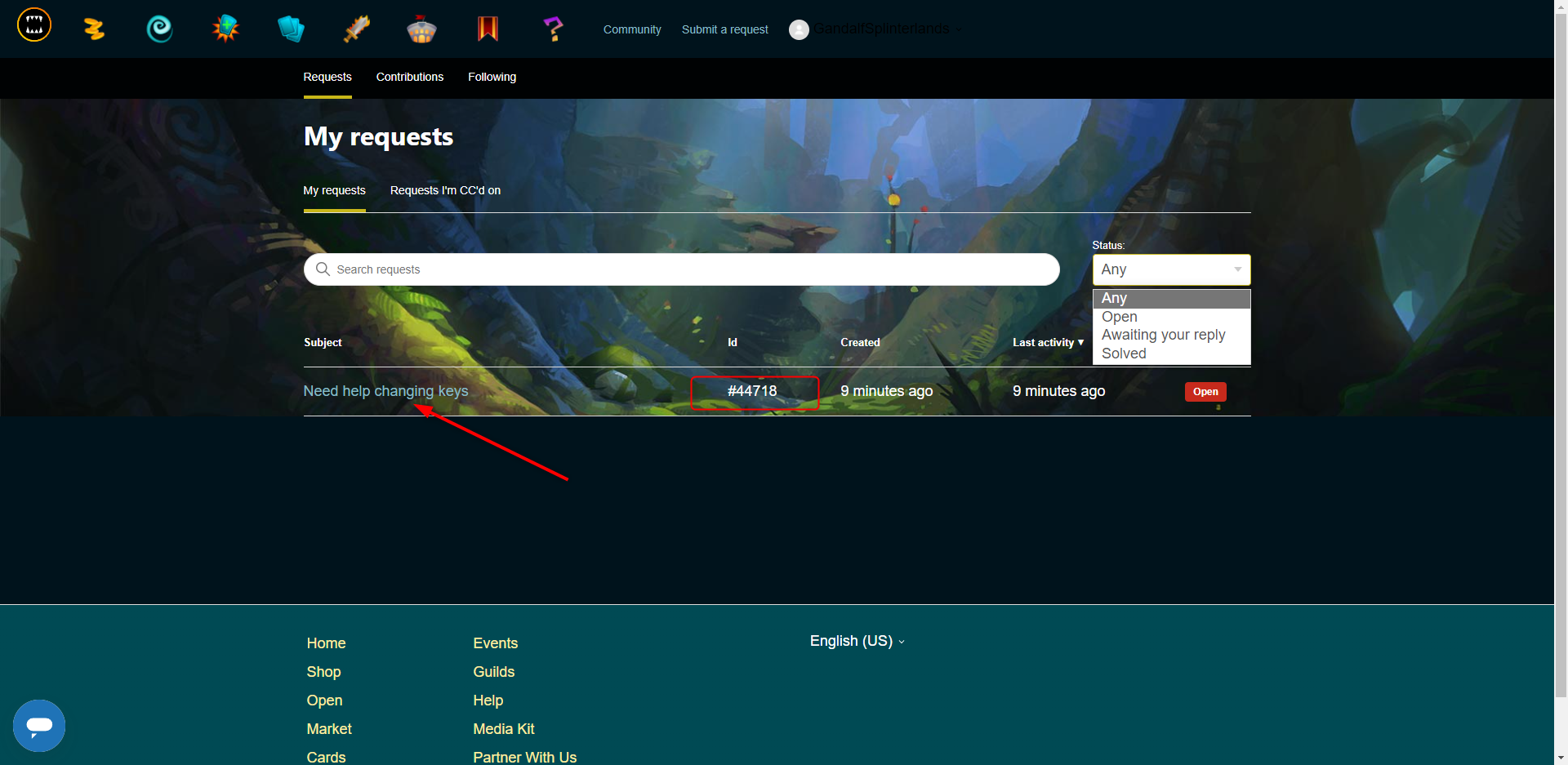 At the activities you will see an overview of your tickets. You can click on the ticket title to enter 1 specific ticket.
NOTE: There is a filter you can use to only show tickets that have a certain status. And the ID field will show you the ticket number.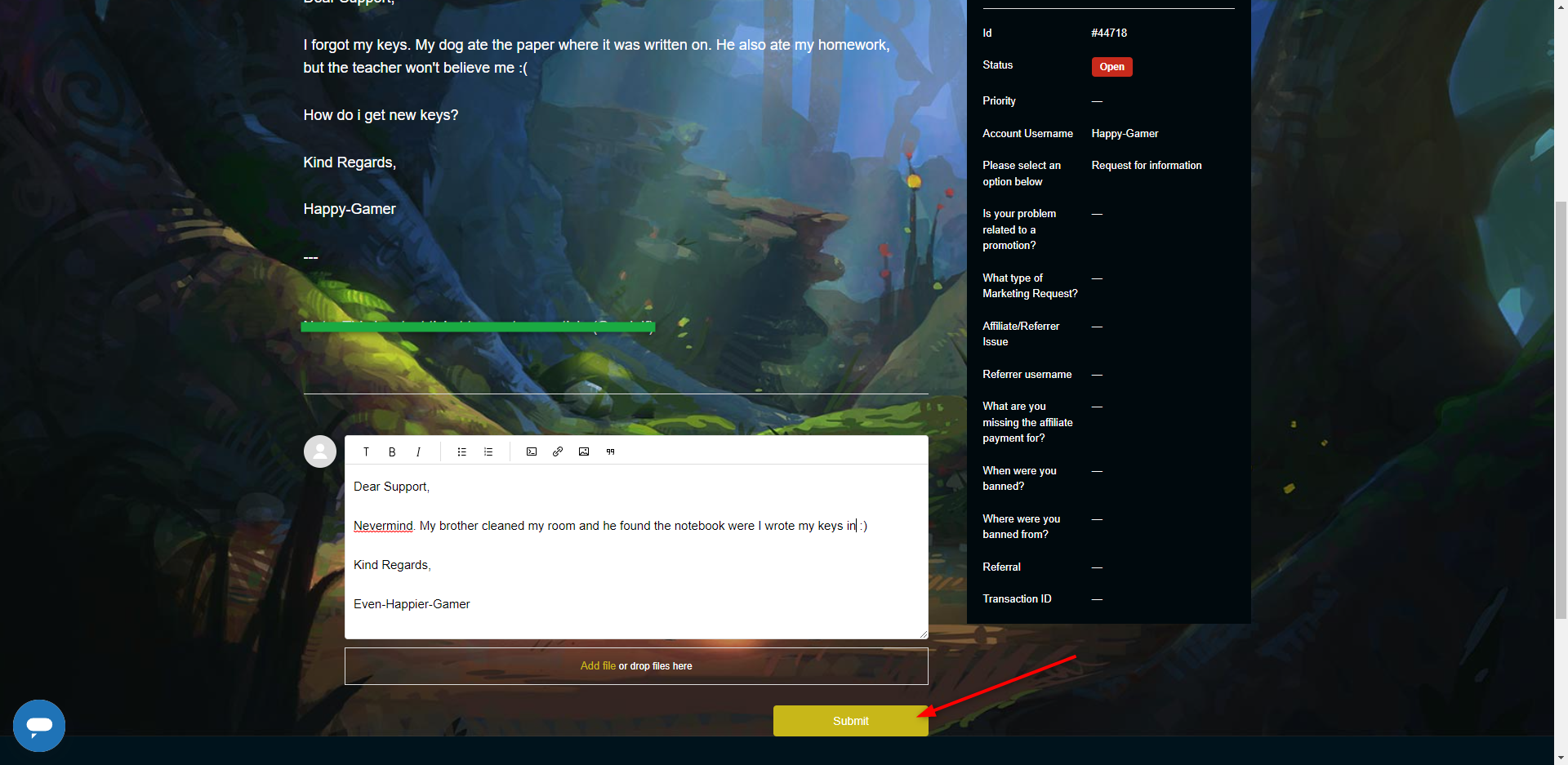 You can type a message here, use the rich text editor, add files via the "Add Files" link or drag and drop a file in the square. To submit your response, press the "Submit" button.