Depositing tokenized packs to Splinterlands from Hive-Engine
This is a guide for converting (=sending or tokenizing) packs between Hive-Engine and Splinterlands. There are more methods to reach the same result, but this is the easiest and recommended way of doing it. If you need to learn about how to convert other assets that are not packs, or want to know an alternative way to transfer packs, you may try this link here instead.

In order to deposit a pack token from Hive-Engine towards the game to convert it to a pack that can be opened, firstly you will need to go to the "Open" tab while you are logged into the Splinterlands website.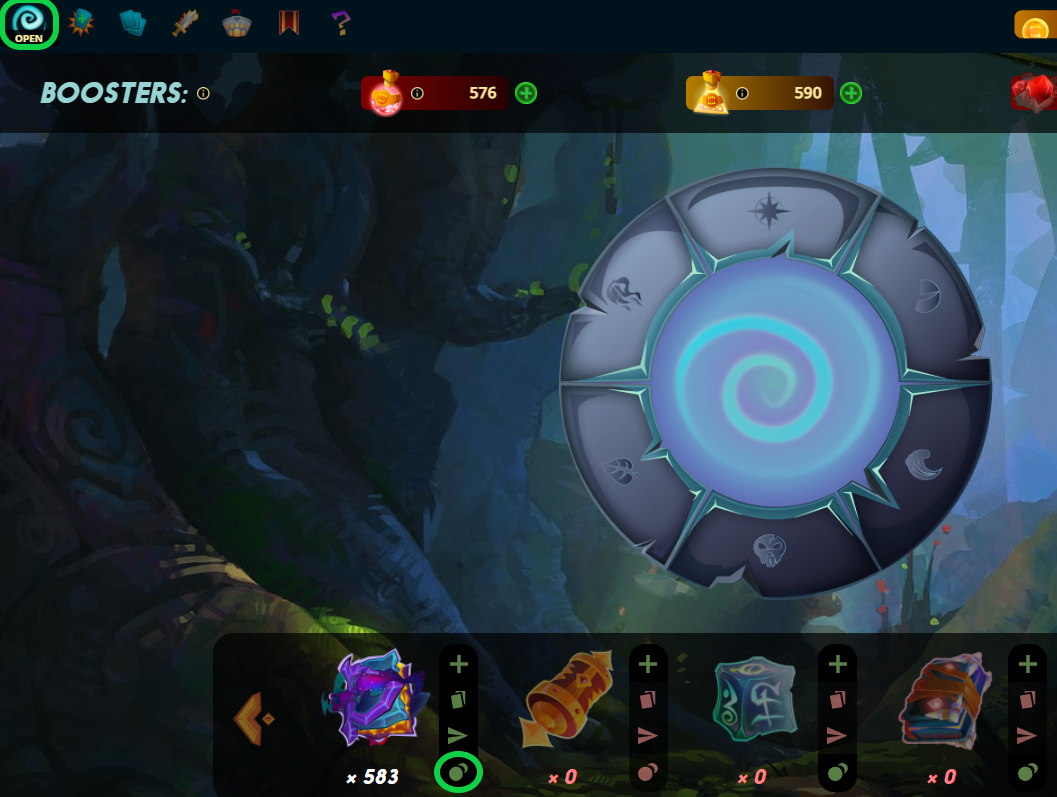 Once you arrive at the shown screen, you will want to click on the icon next to your pack you want to make available within the game that looks like a couple of tokens. (Which I have circled in red here.)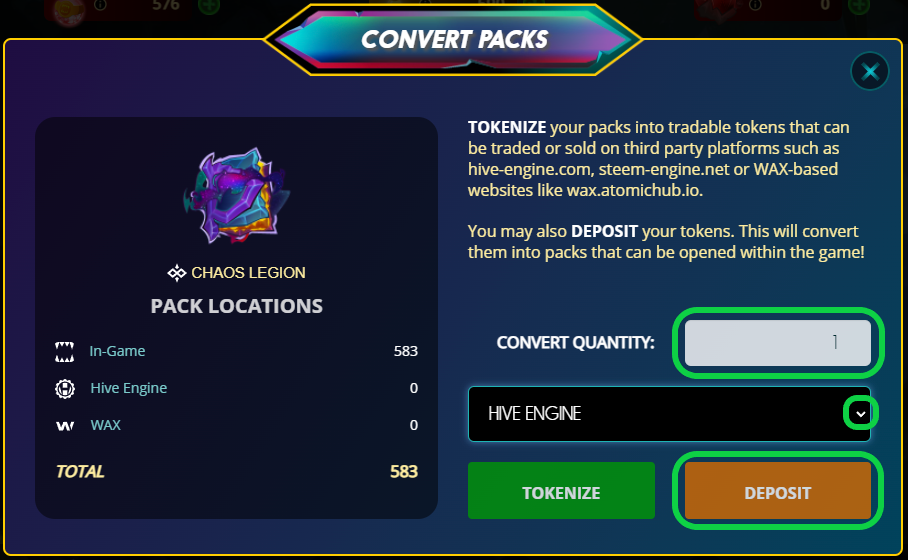 Next, enter how many packs you would like to transfer, select the "Hive Engine" option from the dropdown menu, and click on the "deposit" button.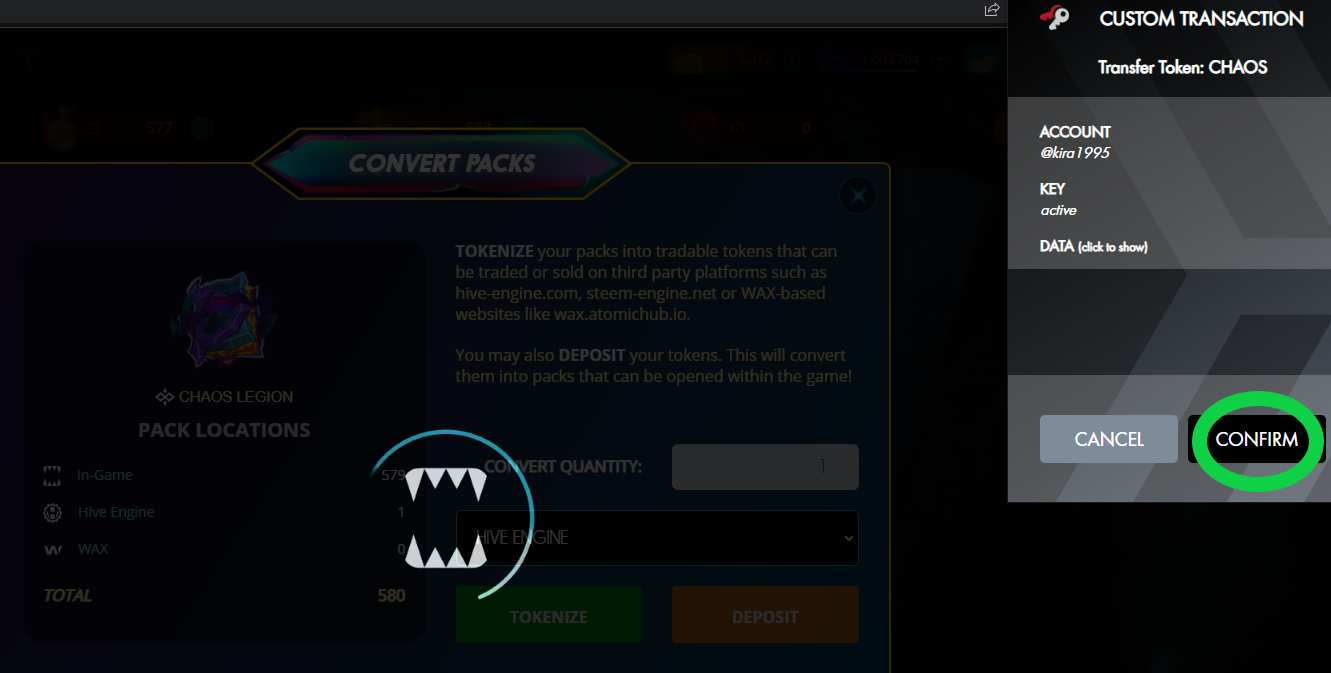 You will be asked to sign this transaction with your key in order to confirm it. Click "Confirm".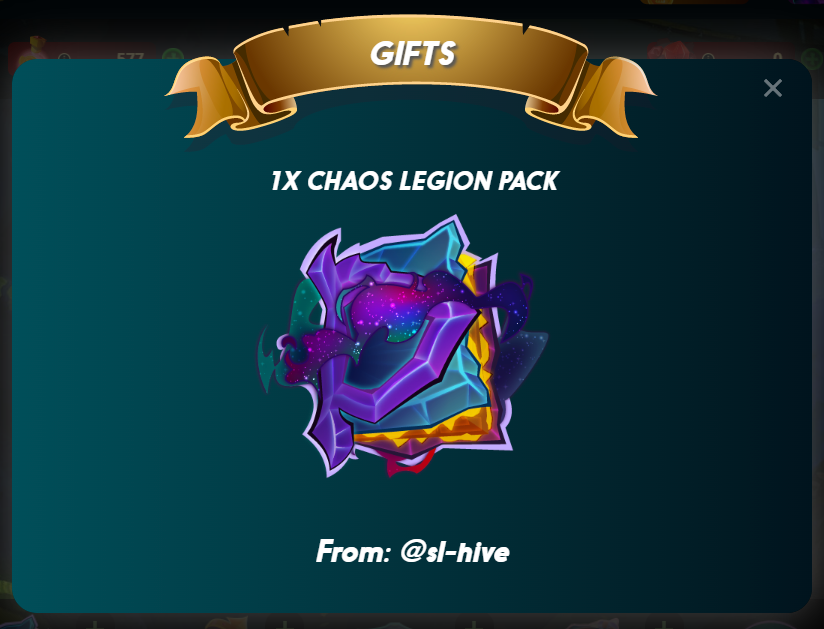 Finally, you should be greeted with a small pop-up on the corner of your screen shortly, notifying you that you were just gifted a pack.


Converting Pack to Token | Splinterlands -> H-E
Converting a pack into a token on Hive-Engine is almost the exact same process as converting a token to a pack. First just click on the tokens icon again while on the "Open" tab of the Splinterlands website.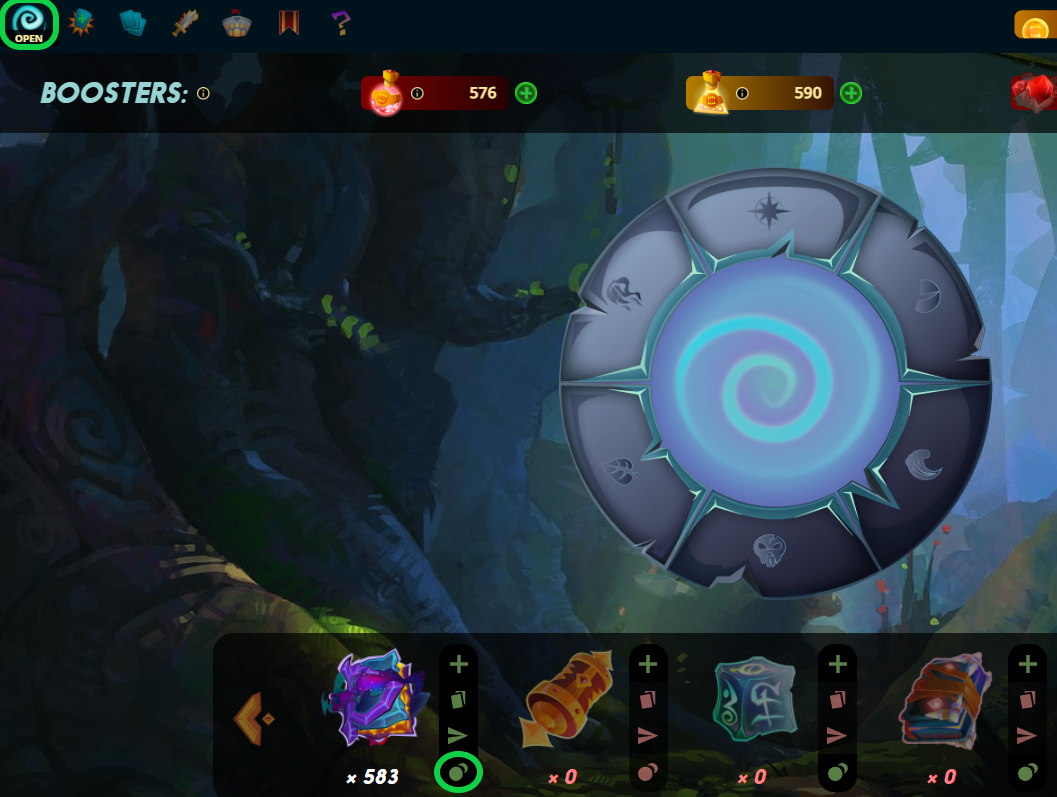 Then instead of clicking on "deposit", click on "tokenize" after you have entered the number of packs to tokenize, and selected the Hive-Engine option on the dropdown.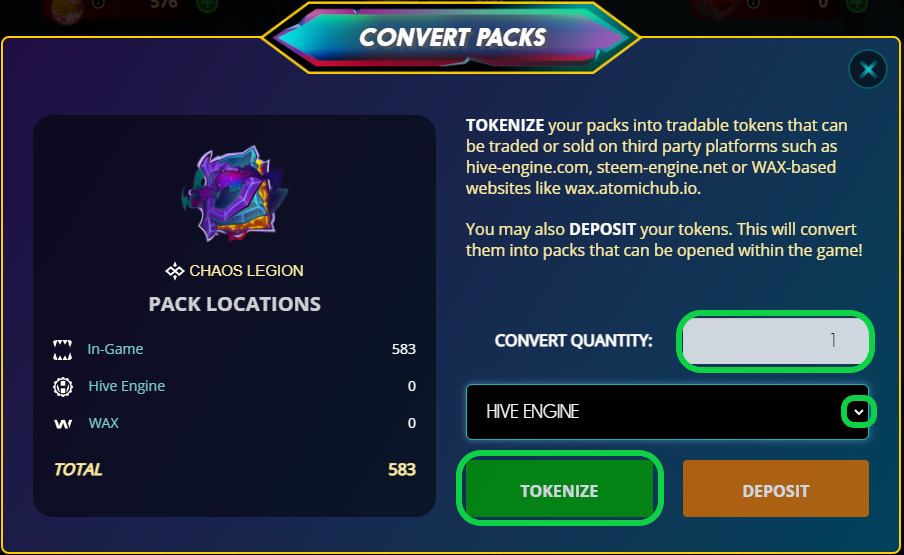 Next you should have a message like this provided to you. Click on the "OK" button.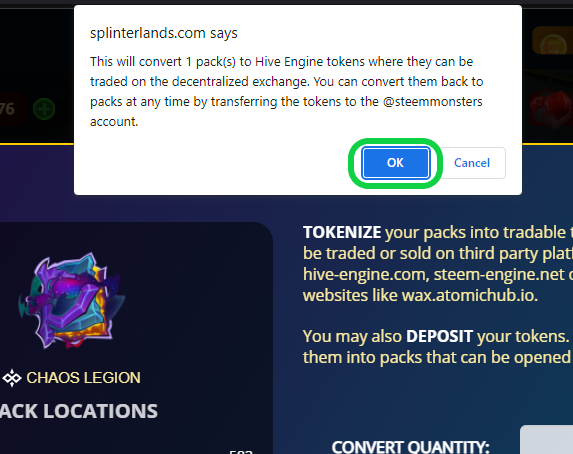 Then sign for the transaction with your key in order to authorize this tokenization of the pack.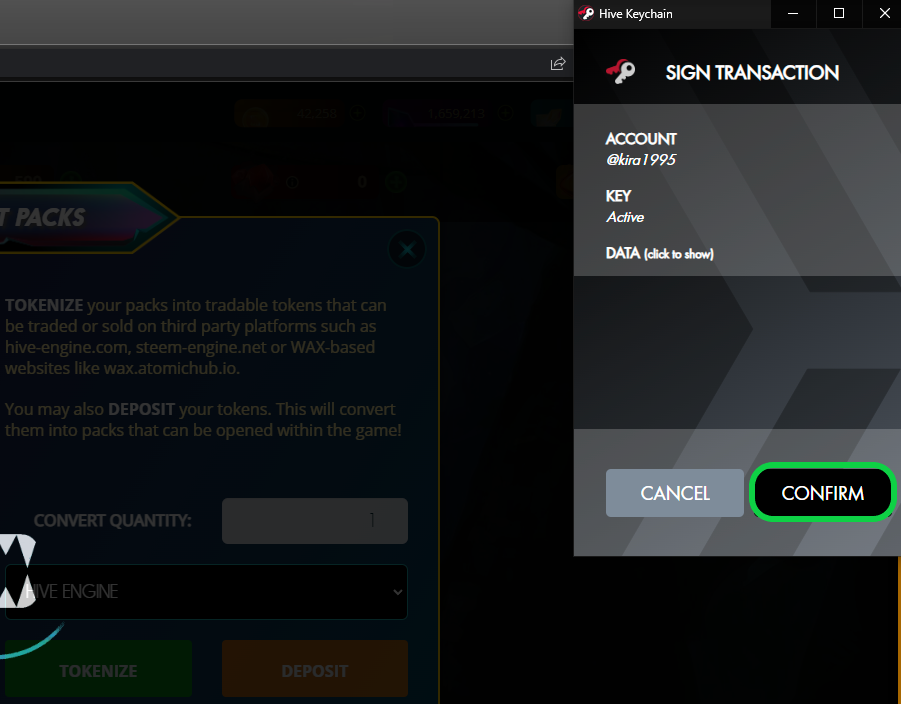 Tokenization of the pack should now be successful, and you should see that you are now deducted a pack from the game, but if you go to the "wallet" tab at hive-engine.com, you should see the pack token there, which will have a different name depending on the type of pack it is.

Below is what the screen should look like on the wallet tab of the Hive-Engine.com site.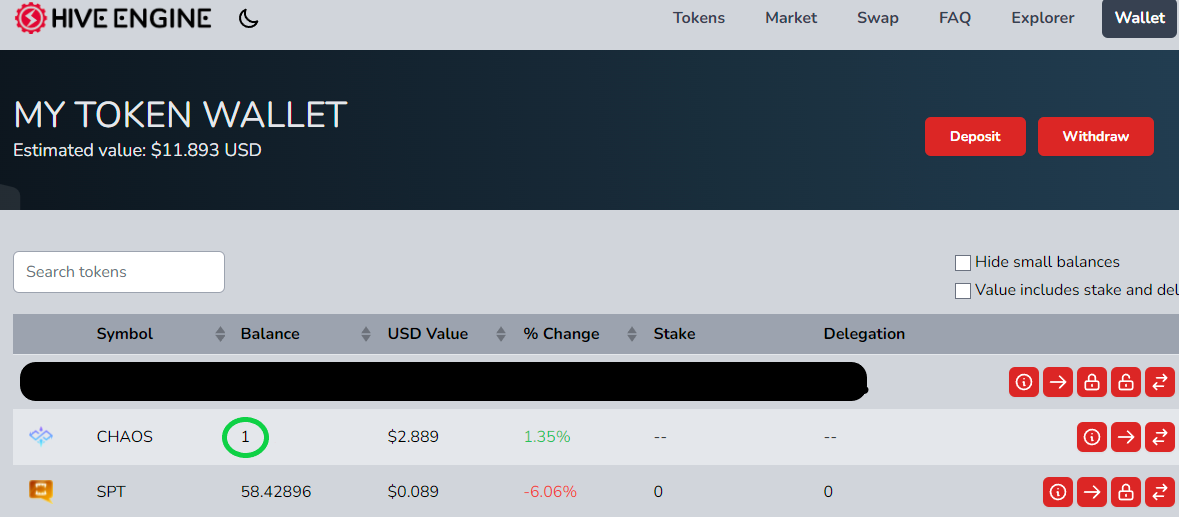 This concludes the tutorial on converting packs and pack tokens.