Installing Metamask Wallet
First step for installing the metamask wallet, is to use this link, and then click on the appropriate button within the website's page for installing the wallet as a browser extension on any of the supported browsers listed below: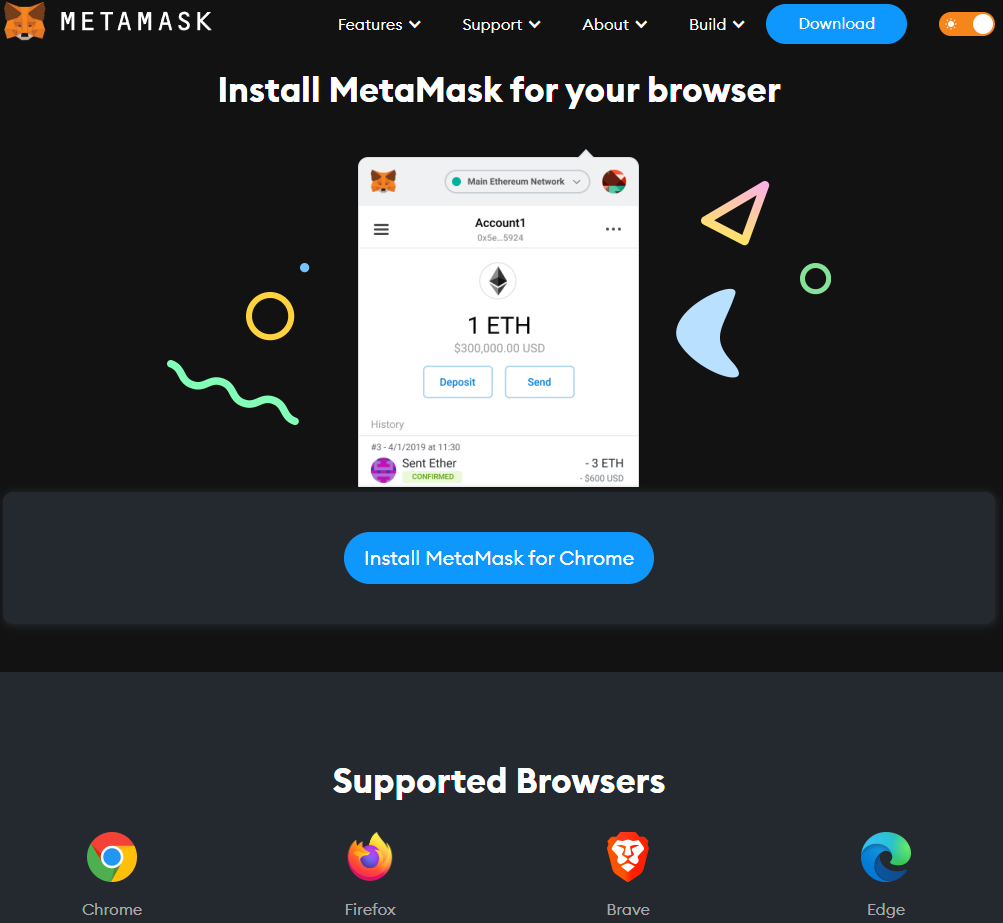 If you click on the link for another supported browser, you will approach a page where you may click "Add to [insert browser name here]". Click that button:




You should then see the following window, where you will then click on "Add extension". (If you do not see the window, you may have to disable a popup blocker for this page):



After this has been done, you may also have give access permissions to this extension, and you may find the options for this extension within this icon I have circled below: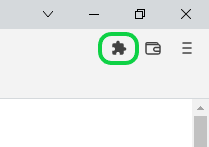 Click the "Get Started" button: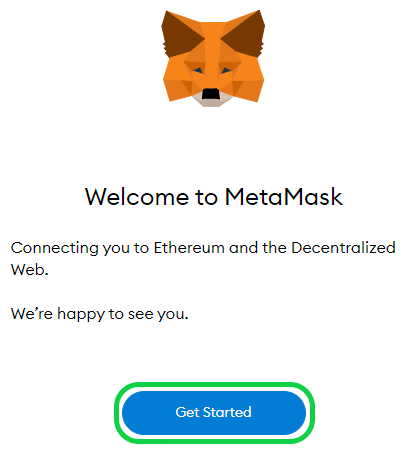 If you have a wallet that you would like to import, and have your secret phrase stored somewhere, you may click on the option to the left, and then you should be guided through the process of setting your wallet up with this browser extension wallet.

Or if you are opening up a new wallet, you may select the option on the right, which will guide you through creating your new wallet, and have you set up a password for the extension in order to gain easy access to your wallet from your browser each time you open your browser):




Once you set up your password, they should explain to you what your recovery phrase is, and we recommend you backup and store this phrase some place secure. Always keep this information private, else if compromised, you could lose anything held within your newly created wallet.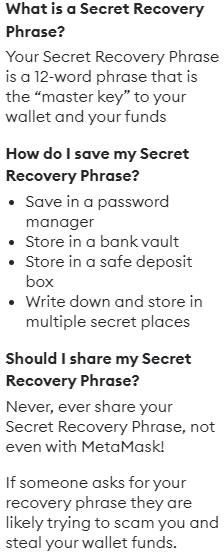 Now once you have your secret phrase stored somewhere, you may click the jigsaw icon again from before and then click on the Metamask icon to find you are logged into a brand new wallet.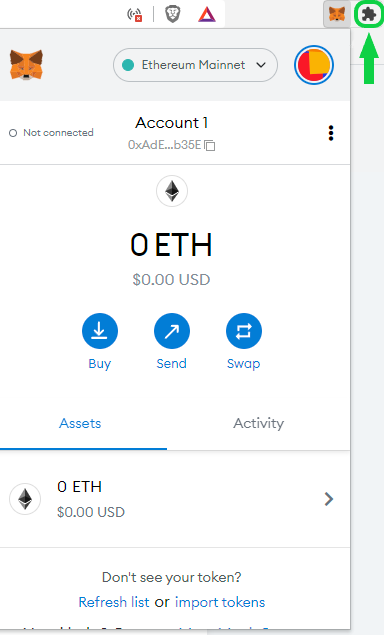 This concludes the guide for installing metamask.