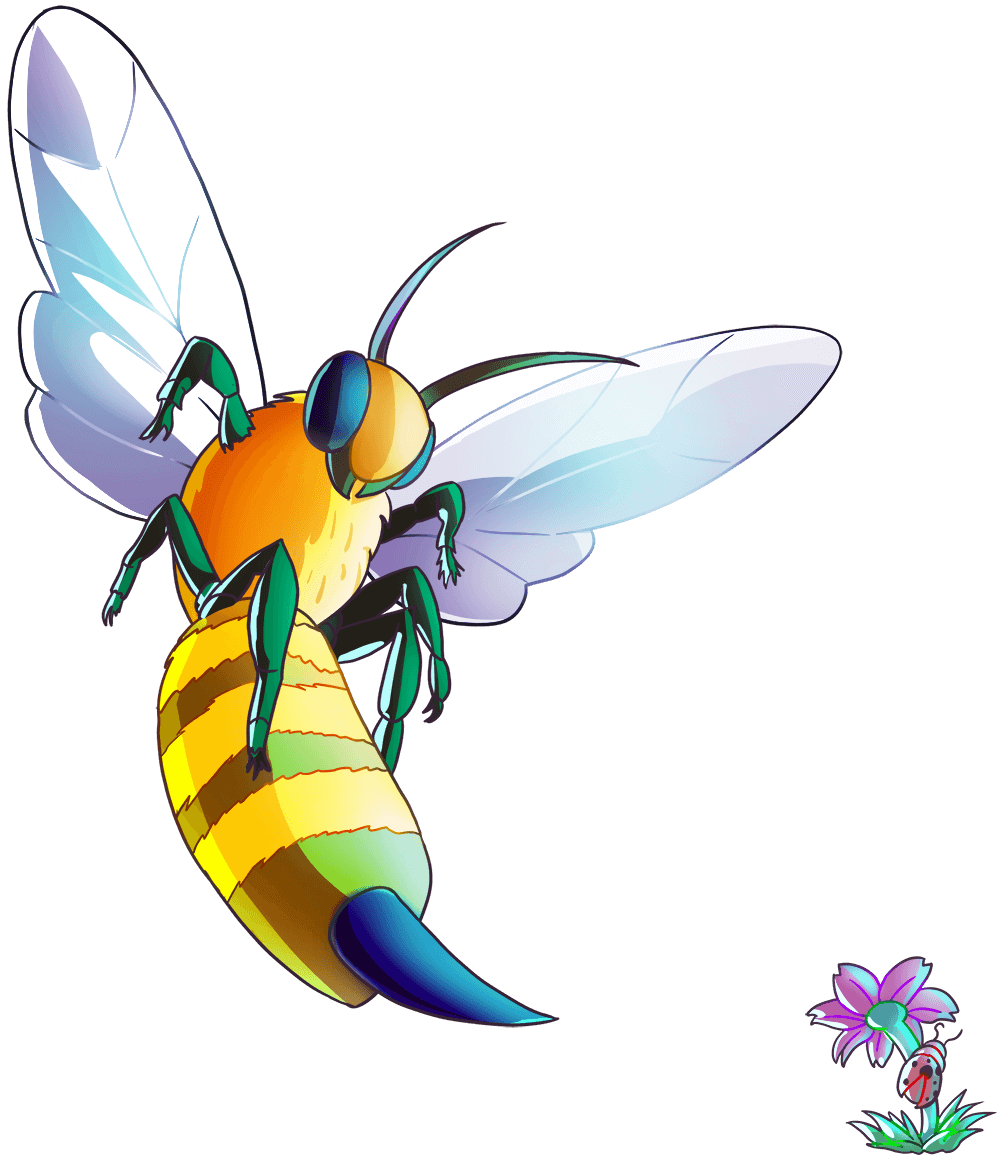 There are several methods of conversion available for turning SWAP.HIVE back into Hive. You may do this within your hive wallet, or in Hive Keychain, but it can also be done in BeeSwap: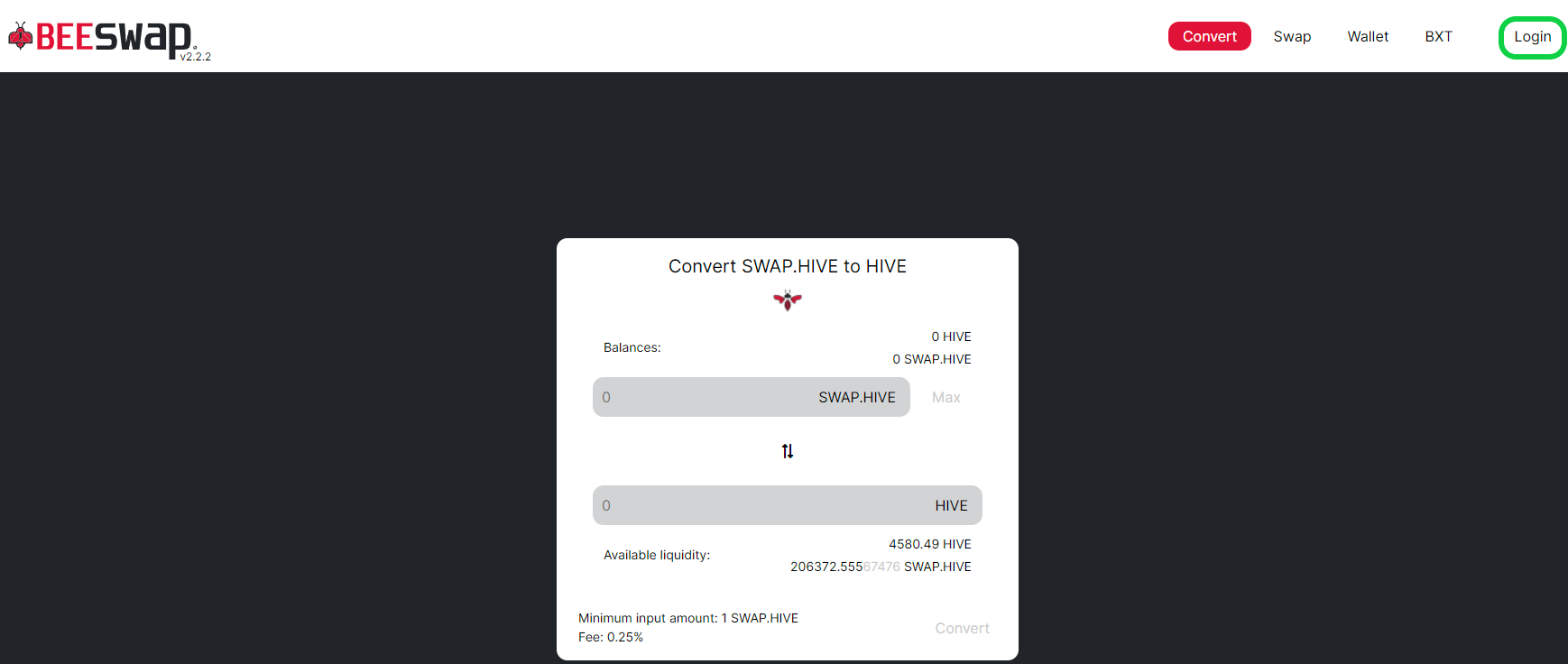 Step 1: Go to "https://beeswap.dcity.io/convert"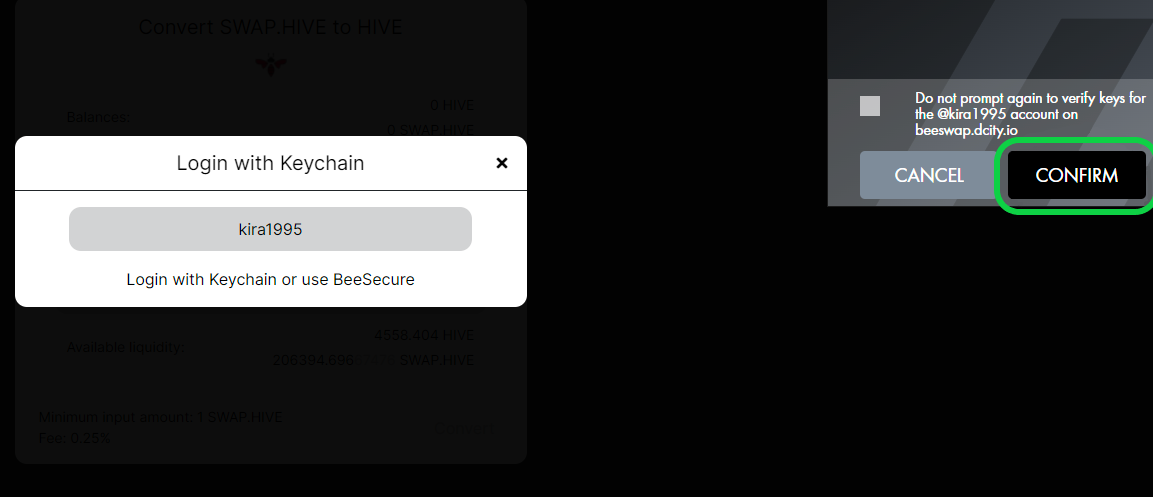 Step 2: Click the Login button, and sign into the website just like you would do so with your Hive keys in Splinterlands. (In this example we use Hive Keychain, so if you use a different way to verify your keys it may look different).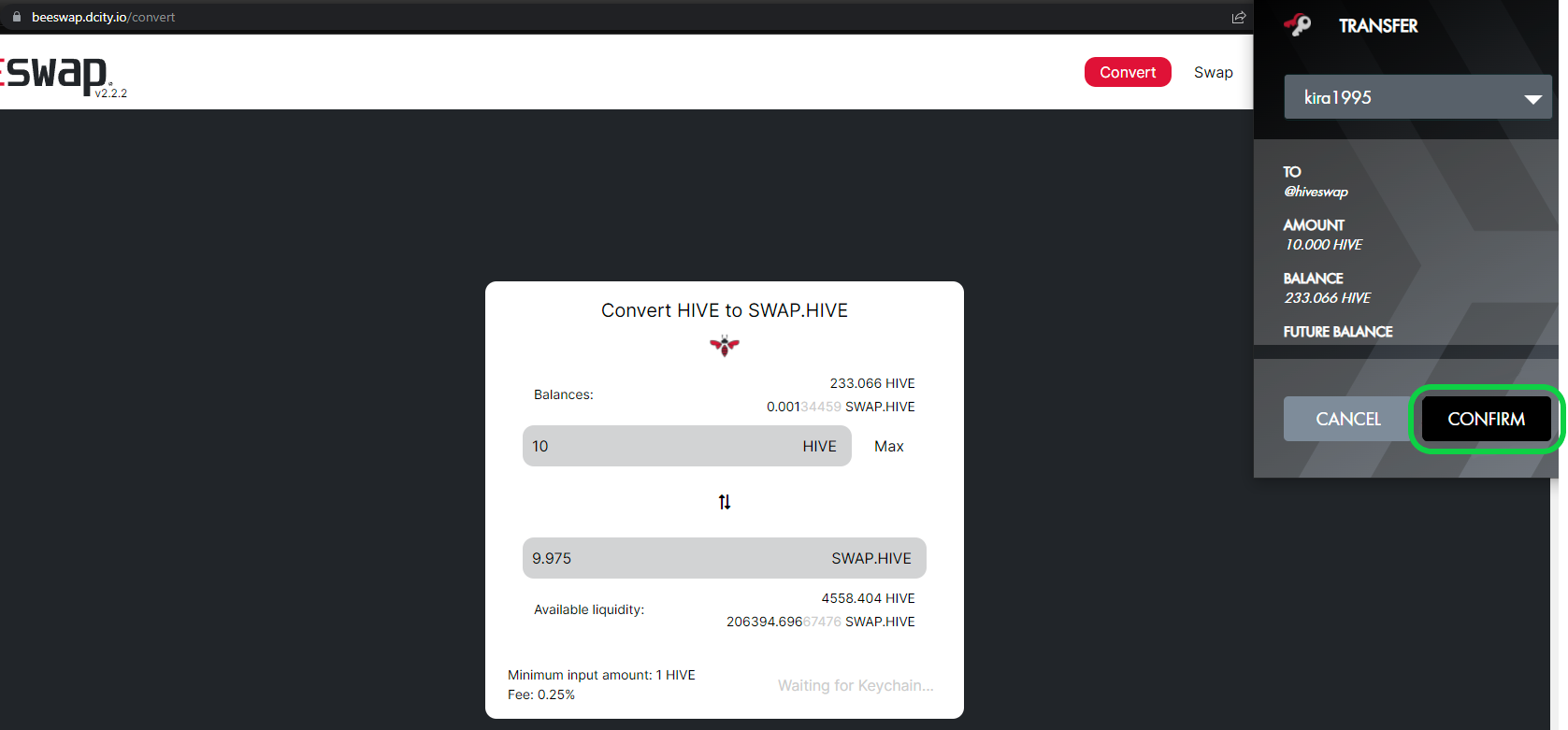 Step 3: Enter your amount of SWAP.HIVE to swap for HIVE, OR click on the arrows in the middle of the page to swap HIVE for SWAP.HIVE.

Step 4: Confirm the transaction with your key in order to proceed with the transaction, and therefore completing the swap.