This article assumes you have already downloaded and installed the MetaMask plugin and created a BSC/ETH wallet that accepts Splinterlands tokens. Those are not needed to link wallets, but for transferring tokens into the game from these external chains. This article will also work for various other external chain wallets that you wish to link (I.e.: WAX, EOS, and more).
**Note: Make sure you link a personal wallet address you own the private keys for. Please DO NOT link an exchange wallet address, as this can cause problems if there are issues with a transfer.
How to Link an External Wallet to Splinterlands
Step 1: Click your username (or the shield icon, if the full username isn't visible) in the top rightmost corner of the game, and select the option Link External Wallet from the dropdown menu: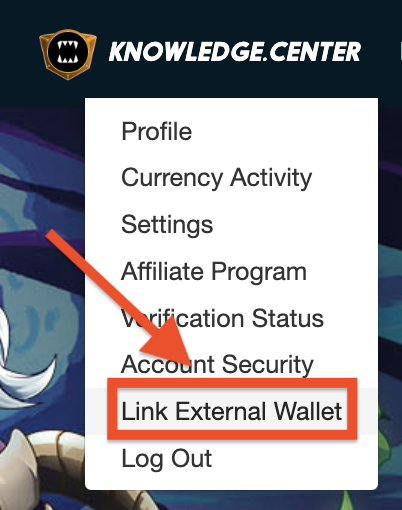 Alternatively, you can reach the same Link Wallet menu by navigating to the SPS management page (via your SPS balance on the top bar), and then clicking the Manage Wallets button:

Step 2: On the left hand side of the Link Wallet pop-up, choose the external chain that you wish to link a wallet from. In this example, we will use Binance Smart Chain (BSC), but the process will work the same for the others as well.
After clicking Binance Smart Chain, you'll need to enter your BSC address in the field on the right hand side. Click the checkbox acknowledging that this is NOT an exchange address or a contract address, but a personal wallet that you control the private keys to, then click Save: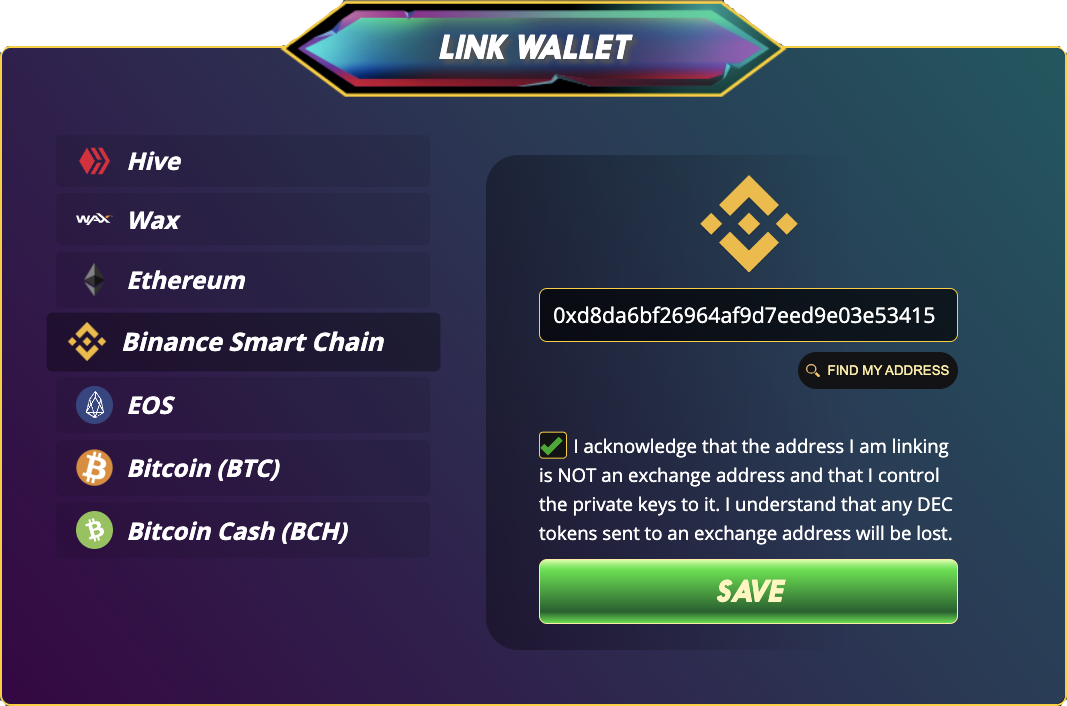 Step 3: This will prompt a Hive Keychain transaction for you to sign and submit. Click Confirm within Keychain: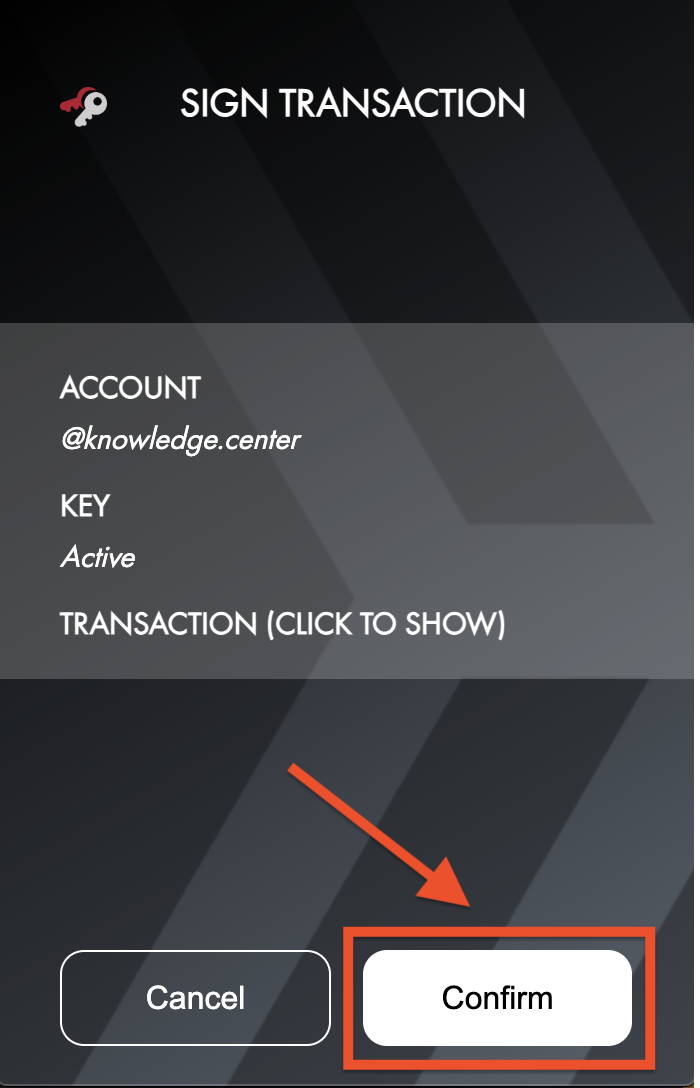 Step 4: Once confirmed, the Link Wallet menu will reload, and you will see that a Clear button has appeared, below the Save button. This means that address has been successfully added. If at any point you wish to remove a linked wallet, simply click Clear, confirm the transaction via Keychain, and it blank out that field for you to fill in with a different address, or leave blank.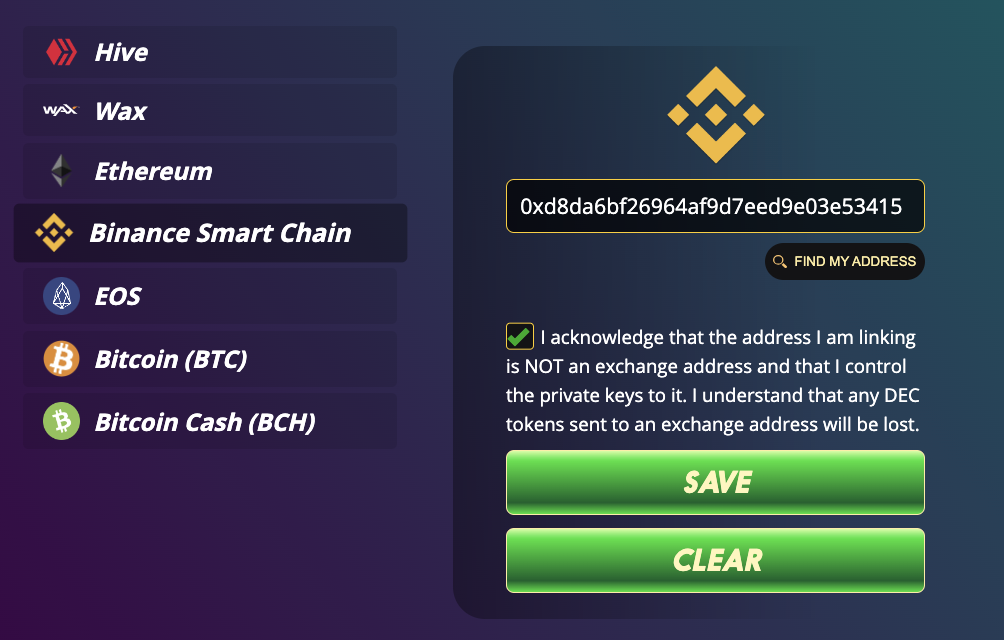 With an external wallet linked, you will now be able to transfer assets into the game from external chains, and out of the game to these designated wallets.