In this article we will explain the step by step procedure on how you can find the your transaction ID (txID) from wax blockchain.
Step 1: Go to - https://wax.atomichub.io/trading/history
Make sure you are logged in your account.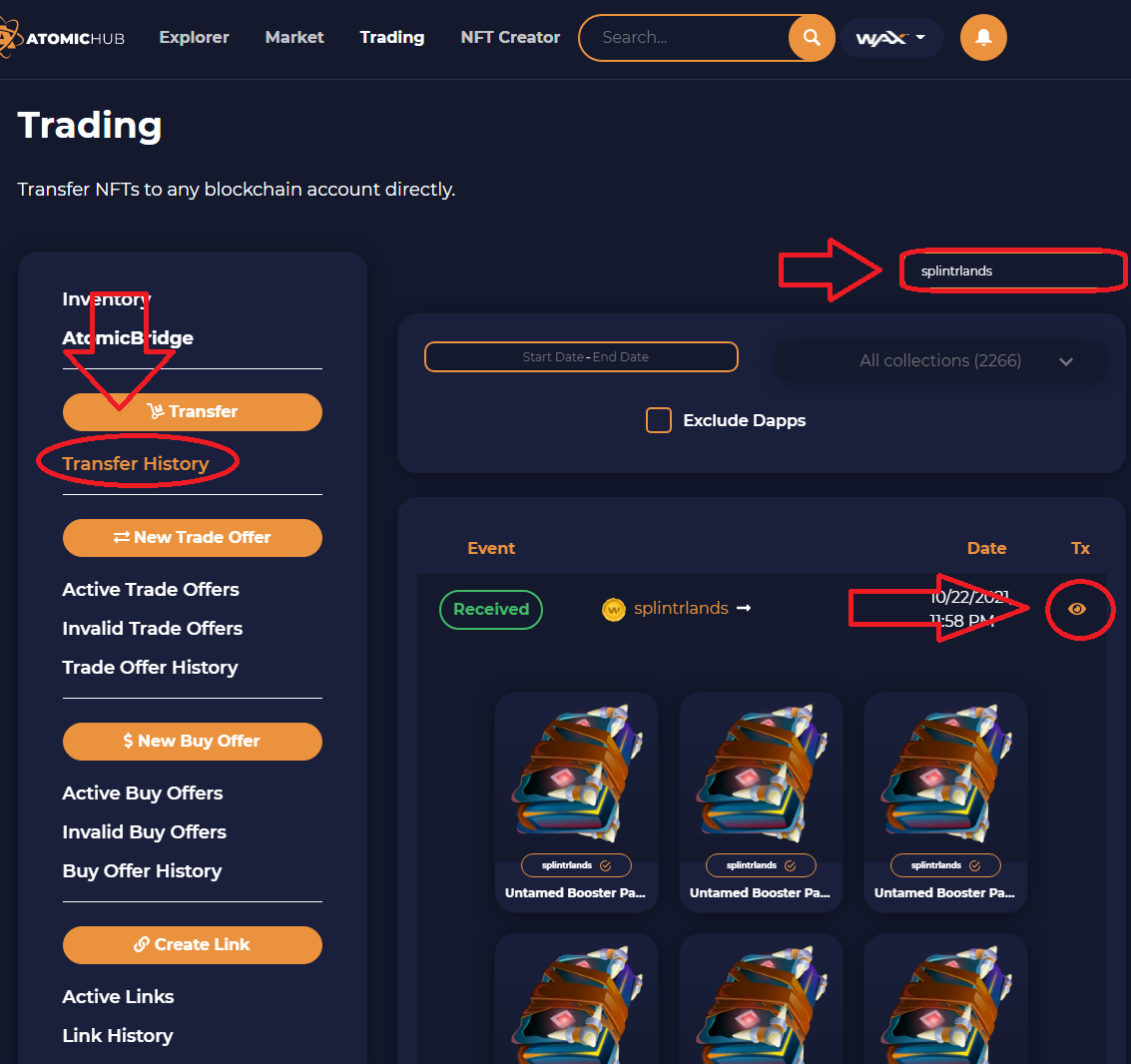 Make sure you are on the Transfer History tab
Step 2: type in on the search bar "splintrlands" so it sorts all transfer only to "splintrlands"

Note: if your account doesn't show any transfer to "splintrlands" it is possible you might have had a typo error and sent to the wrong account. Common mistakes are "splintr1ands" "splinterlnds" "sp1intrlands"
Step 3: Find the transaction you are having a problem with, once found you should be able to see something like this. Click the "eye" icon below Tx.

Step 4: You will now be taken to an address like https://wax.bloks.io/transaction/**************************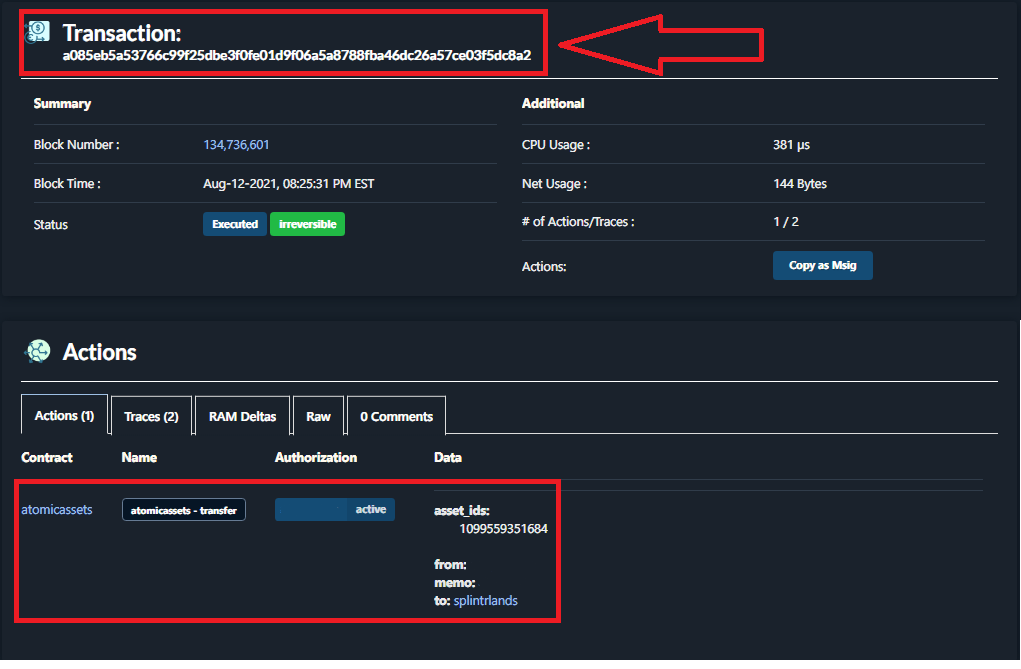 Step 5: Check the transfer info at the bottom:


from: (your wax wallet)
memo: (your splinterlands account)
to: splintrlands (if there is any typo, the asset would be irretrievable)
Step 6: Copy the transaction ID(txID) and attach it to the ticket request you want to submit