What are Skins?
Skins are cosmetic upgrades for specific cards to make them look unique in your collection and in battles. Skins are soulbound to player accounts, and are not transferred when the associated cards are transferred or sold. Currently, there are only a handful of skins available for purchase directly from Splinterlands. Visit the Splinterlands Shop Page to view and purchase skins.

How Do I Equip Skins?
Step 1: Click on the desired card in your Collection.
Step 2: From the details screen, locate the dropdown menu directly underneath the image of the card to access any skins you've purchased (pictured below).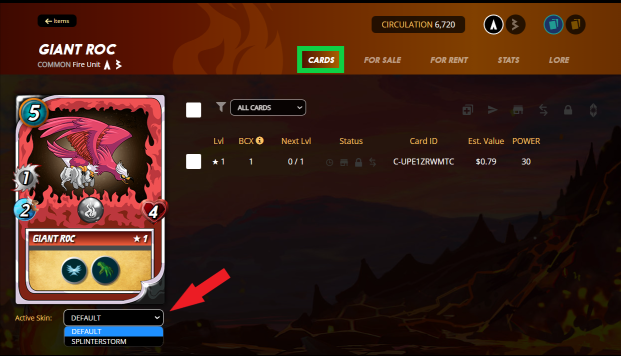 Step 3: Choose an available skin to activate it.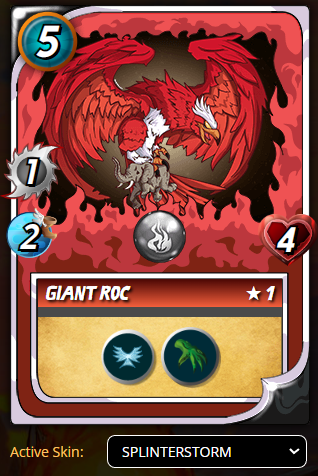 Will Skins Ever be Transferable?
Currently, focus on skins and cosmetics is planned for the future. Making them transferable is on the list of items to explore. Follow our Weekly Town Halls to stay up to date on additions/changes to the roadmap and to voice your support for specific items.