If you find yourself unable to see your claimed rewards due to a delay in block processing, please follow the guide below to to view your rewards.
Within the "Season" box (top left of the battle page), click "Details".

Then click "Show last season's rewards".
:
You will be prompted to reveal your last season's rewards. Click "Reveal All" to open them automatically, or click each chest to reveal them individually.
Within your Daily Focus box, click "Details".
Then click "Show last focus rewards".
Input your username or the rewards claim Transaction ID (TXID) and click Search.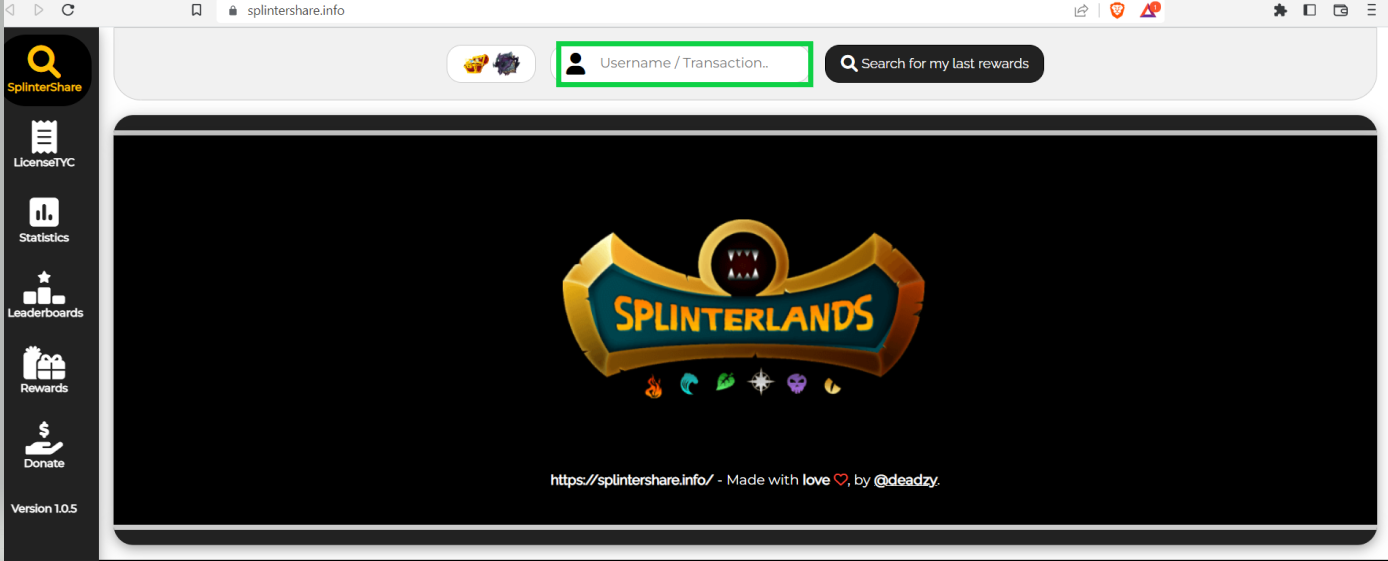 View Rewards on Splexx:
On Splexx, select Tools from the options in the top right.
Next, select Reward Lookup from the menu that appears.
Input your username into the box provided and click Check Rewards.

Toggle between Reward Lookup and Season Summary as desired.

View Rewards on Peakmonsters Explorer:
Insert your username in place of USERNAME in the link here: https://peakmonsters.com/@USERNAME/explorer and paste it into your browser.
If you have many transactions, search for (CTRL+F) Rewards, or sort by 'Rewards' under the Cards category in the filters on the left side of the page.
Find a Rewards Claimed transaction. Click View details for a full view.
Feel free to Submit a Request to tech support for any reward related issues or questions, or any other problems you may face in game. Review the articles below for more information about Daily Focus and End of Season Rewards.
How to Earn Daily Focus Rewards and Season Rewards?
Interested in replaying your pack openings? View How to See My Most Recent Unrevealed Packs