What is Beeswap?
Beeswap is an exchange similar to Tribaldex except Beeswap uses liquidity pools to make the trade. There are liquidity pools in Beeswap that users put in tokens for trading pairs. They are used when someone wishes to exchange either of those tokens on that trading pair.
How to Trade on Beeswap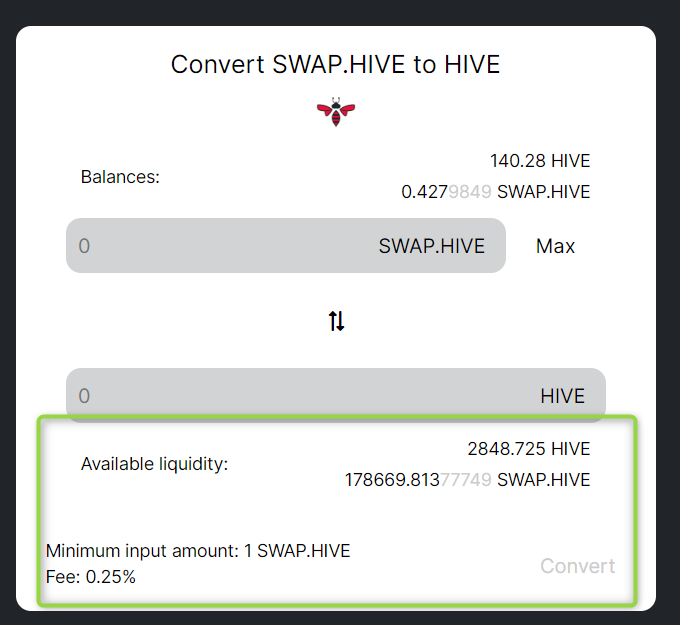 Step 1: The main Beeswap site is located at: https://beeswap.dcity.io/convert. It will take you to the main page where you can trade your HIVE for the Hive-Engine equivalent, Swap.Hive. There is a 0.25% fee for converting between the two tokens. Be aware of the liquidity the trading pool has.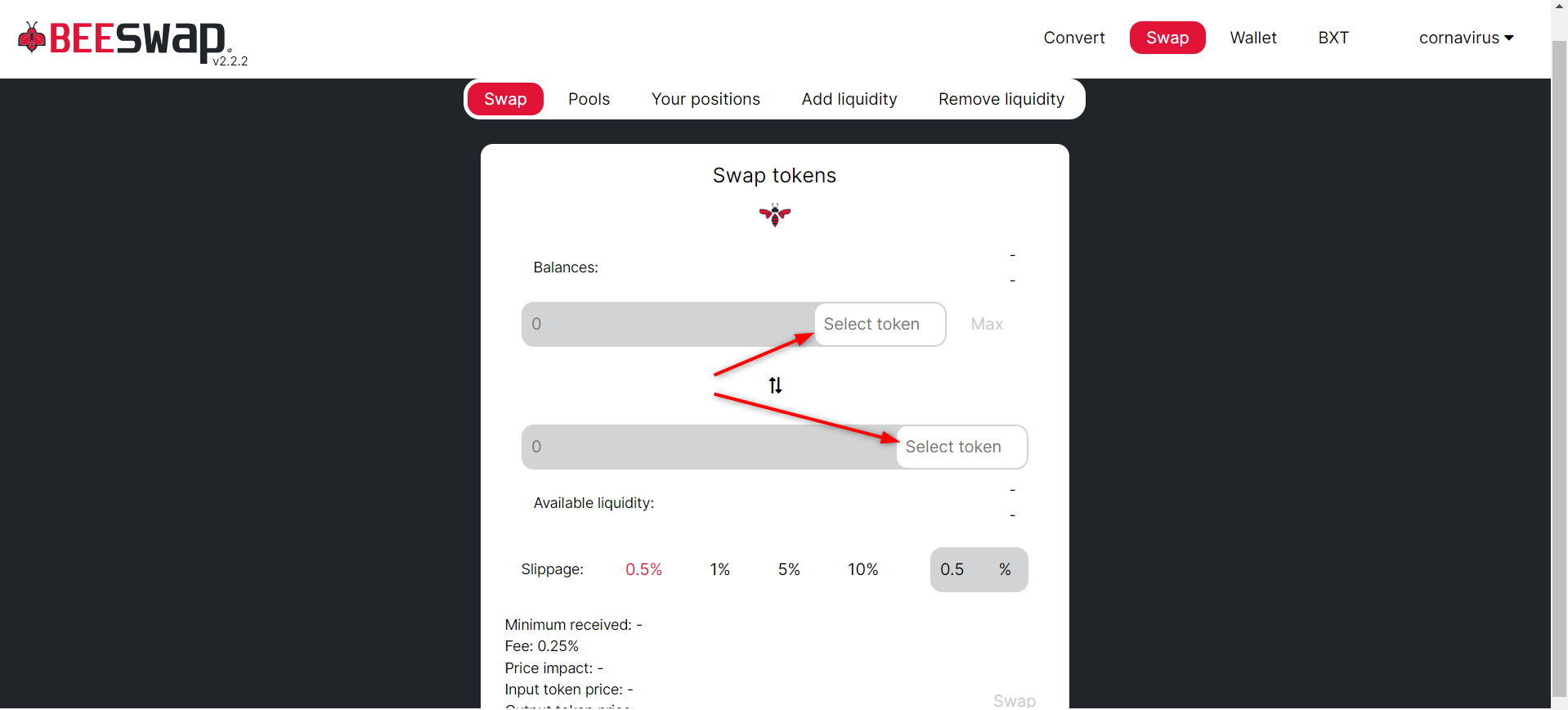 Step 2: After obtaining the appropriate amount of Swap.Hive (if you are buying tokens) proceed to the SWAP section located in the top bar. Then select a trading pair with an existing trading pair. If there is no pool or the liquidity is very low, the exchange may not be possible.
A list of the most commonly used Splinterlands-related trading pairs is below:
| | |
| --- | --- |
| Trading Pair 1 | Possible Trading Pairs |
| DEC | SWAP.HIVE, SPS, BEE, VOUCHER, SWAP.ETH |
| SPS | SWAP.HIVE, DEC, BEE, SPT, SWAP.ETH, SWAP.BNB, SWAP.WAX, SWAP.BTC, VOUCHER, PKM |
| VOUCHER | SPS, SWAP.HIVE, DEC, BEE, SWAP.ETH |
Note: Some trading pairs may have more liquidity than others, so double-check before trading.
After picking the appropriate trading pairs, enter the amount you wish to convert and set the acceptable slippage. The slippage is the acceptable change from the listed amount you are willing to accept. This rarely comes up unless the amount being exchanged is extremely large or the pool size is too small.
After confirming the amounts, click the SWAP button, and confirm the transaction. The swap should be done within a minute.
Adding to Pools on Beeswap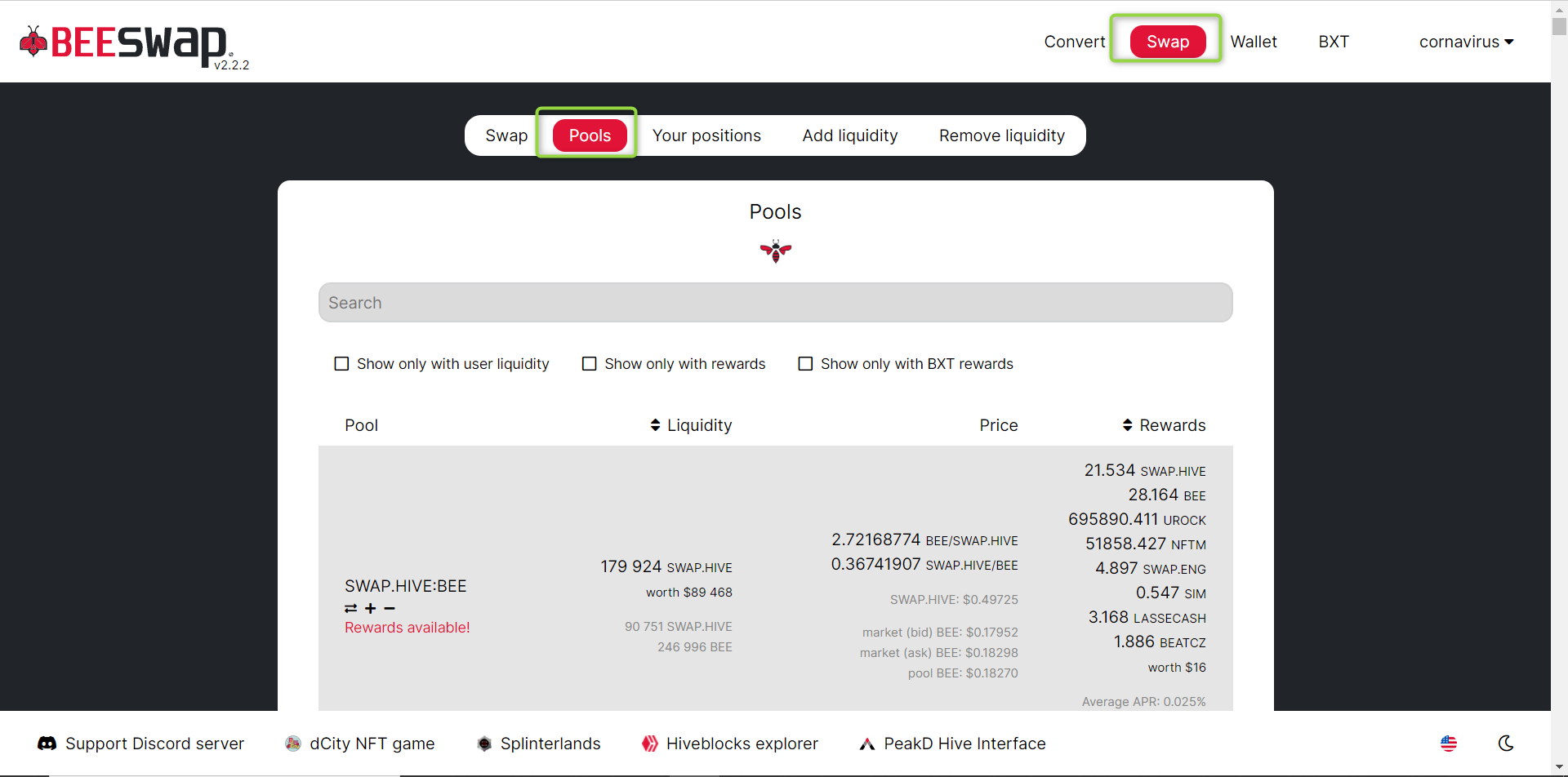 The other main feature of Beeswap is adding to liquidity pools. To do this, head to the SWAP section of Beeswap and go to Pools. Type the token you would like to add, and existing pools will show. Scroll to the pool you want to add liquidity.
Note: Some pools do not give rewards for joining; you can filter those out with the Show only with rewards filter. Additionally, there is risk associated with joining liquidity pools. The risk is known as impermanent loss and should be researched further before joining a liquidity pool.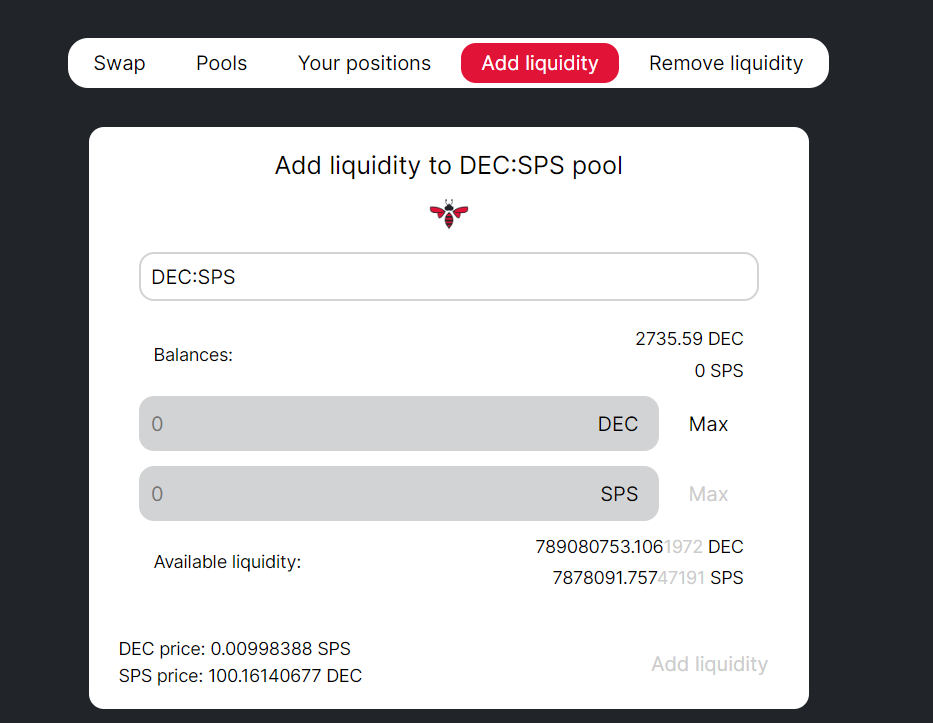 After selecting the pool, press the ADD symbol below the pair. This will take you to the page to add liquidity. The MINUS symbol is the place to remove already existing liquidity that you've put into that pool.
Once there, enter how much you would like to add to the pool. Be aware, you need to put in an equal value of both tokens. If you only have one of the pair, you can swap it in the exchange. After clicking Add Liquidity and confirming the transaction, you have finished adding the funds to the pool.